Salesforce Winter '19 Release Notes
It's the time of Salesforce winter release and there are some really cool new features coming our way. In this post, I'm going to tell Top 10 features of Salesforce Winter '19 to save you reading through all of the 515 pages of the official Salesforce winter '19 Release Notes document.
New list view search

Search the field data in your list views with the new search bar and find the records you need.

Ability to share list views

List views used to be either private or public, i.e., visible to one person or everybody. This could be frustrating when just a select group of people wanted to use a list view and many organizations would end up with a massive list of list views. Now you have the ability to share your list view to specific groups by searching through roles, public groups, and territories.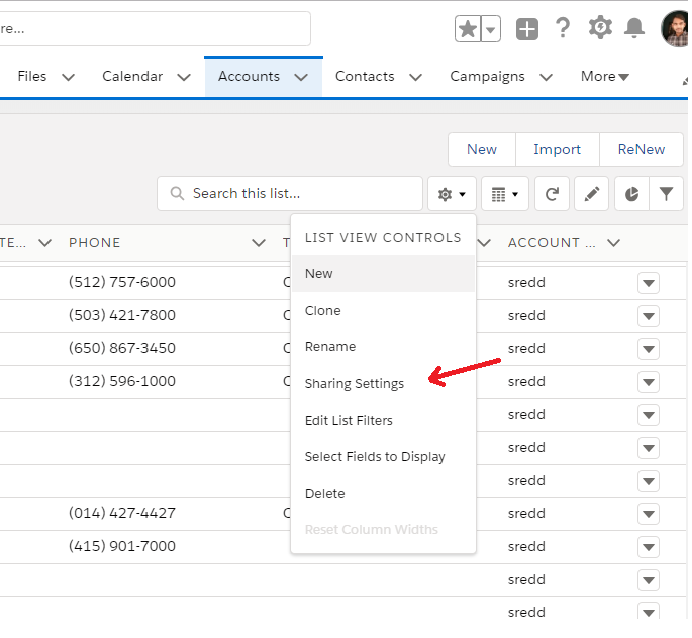 Customize Your Display

Users can update the density of the UI. The "Compact" option shows the UI with the label and data on the same line that fits 30% more fields on the page. The "Comfy" option shows the UI with the label above the associated data.

Change Owner

This feature is great for quickly re-assigning up to 200 selected leads, cases, or custom objects in list view.

Quick text in Emails

A new button in the email action toolbar helps users insert predefined messages with one click.

Field History Tracking

Salesforce will no longer retain field history beyond 18 months. If you really need to retain field history for longer, however, you can purchase the Field Audit Trail add-on. Does this new policy apply to all orgs created after June 2011 who have not purchased the Field Audit Trail add-on, apparently?

New Email Tracking

Get a full view of all your email activity and customer engagement with email tracking, which helps your sales reps see how their emails are impacting your customers. With this feature with the event series and quick text features, it looks like Salesforce is really trying to get themselves into the email client arena. You can now see tracking on an email in the activity component, not only to see if someone has opened it but to see when they first and last opened it as well.

Series of Events

Salesforce users can now create an event series. This will be great for those monthly account reviews or weekly scrums on projects. With the ability to define the frequency of events, which days of the week they will fall on, and the duration of a given series, you can create an event planner in a matter of minutes.

Visualforce Email Templates in Lightning

Now you can use Visualforce email templates in Lightning Experience! Users are just a few clicks away from inserting text, field data, and email attachments into the case email publisher. This change applies to Lightning Experience in Professional, Essentials, Enterprise, Performance, Unlimited, and Developer editions.

Drill Down When Running Reports

The really big new feature is the ability to drill down. You can select your summarized lines and drill down further into them! This means you no longer have to have loads of reports with specific filters just so you don't have to see everything in one go. Instead, you can have one report and simply drill down to the specific data that you want to review further.

Lightning: Map

The lightning: map component securely displays a map of one or more locations using Google Maps. You can pass markers to the component to define the locations to map. A marker can be a coordinate pair of latitude and longitude, or a set of address elements: City, Country, PostalCode, State, and Street. Following screenshot display the map component with one address.

Draft Option in Chatter Post

After the Winter'19 release, you'll be able to draft posts with a new option that automatically saves all your unpublished posts.
For those looking to understand the release process in a little more detail, take the Winter '19 Release Trailhead Module for a more in-depth look at all new features. or you can connect with one of our
Salesforce Consultant
to get more details!
Tags: Change Owner Feature / Email Action Toolbar / New Email Tracking / Salesforce Consultant / Salesforce Consulting Services / Salesforce History Tracking / Salesforce New Features / Salesforce Winter Release Note