Why do you need Social Media Marketing in 2023?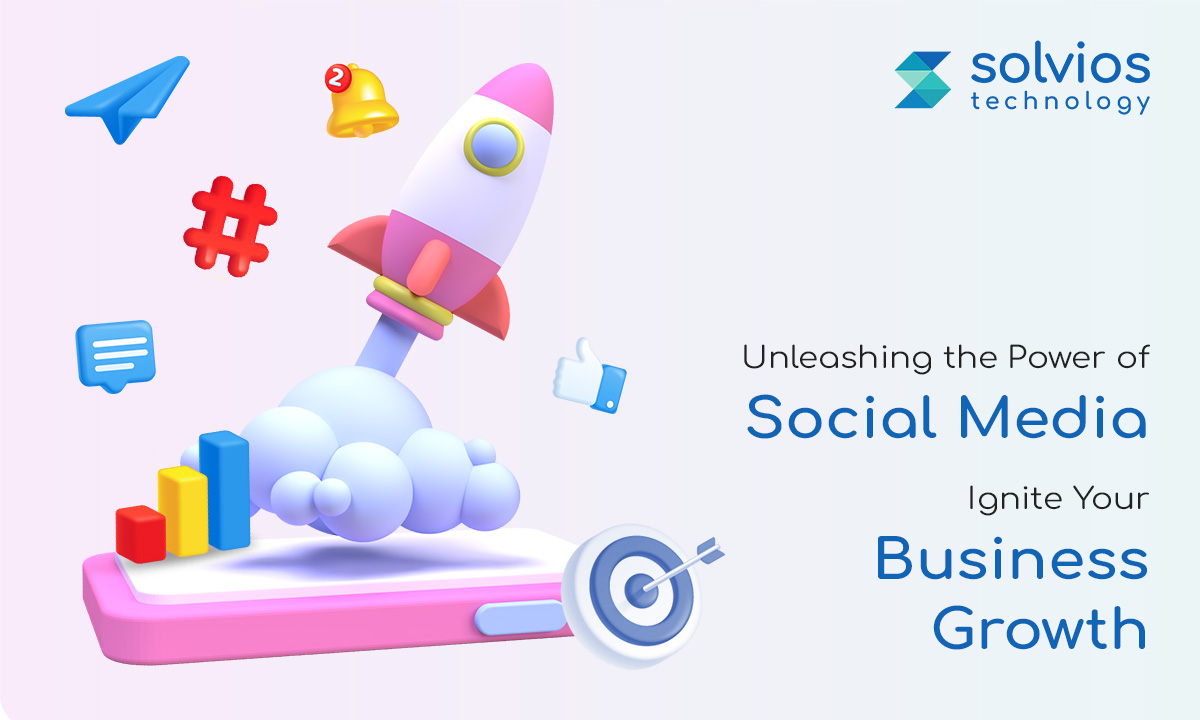 In today's fast-paced digital landscape, the importance of social media marketing cannot be overstated. As we step into 2023, businesses are increasingly recognizing the immense power and potential that social media platforms hold for their success.
From building brand awareness and engaging with customers to driving website traffic and boosting conversions, social media marketing has become an integral part of any comprehensive digital marketing strategy.
In this blog, we delve into the compelling reasons why social media marketing is more crucial than ever in 2023. We explore the evolving trends, the impact of social media on consumer behavior, and the undeniable benefits it brings to businesses of all sizes and industries. Whether you are in the B2B or B2C industries, most businesses understand the importance of social media. Social media has become an essential part of marketing efforts. How can you implement this into your business to increase brand awareness, grow sales, and positively impact your end users? This article will help you see how social media marketing is a useful plan of action to grow your business.
Join us on this insightful journey as we uncover the reasons why you need to harness the power of social media marketing in 2023 and unlock new avenues of growth for your business. Get ready to take your online presence to new heights and connect with your audience in ways that were previously unimaginable. Let's dive in!
Table of Content
What is Social Media Marketing?
Social media marketing is an internet marketing technique that uses social media applications as a marketing tool. These social media platforms allow businesses to drive traffic, increase sales, build a community, and establish a brand presence.
When it comes to social media marketing, producing relevant content that engages users helps businesses increase their exposure. Social media marketing services extend their reach to potential employees and customers when utilized as a recruitment tool.
Some of the common social media applications that businesses implement are Twitter, LinkedIn, Facebook, YouTube, Instagram, and Snapchat. Each platform has elements that enable you to build and engage an audience.
Being one of the fastest-growing marketing platforms, it has 3.6 billion active monthly users. With such a huge amount of accessibility, the platform is set to evolve across the globe in the future.
Why Use Social Media for Business Growth?
Social media marketing is all about building a community where people share their interests and goals and communicate new business growth possibilities.
One can follow a particular business and get to know what activities are being performed. Social media marketing can be effective if planned and executed correctly. You, as a business, need to understand how to make the most of social media platforms and what your audience demands through your channel.
To generate outcomes on social media platforms, there need to be consistent engagement processes for the audience. Therefore, hiring a social media marketing service provider would be beneficial.
With an effective social media strategy and the ability to build engaging content, professional digital marketing consultants can help you engage your business audience.
Some Statistics Showing Why Social Media Marketing is Essential.
Social media is a great tool to showcase a business's presence, the brand's vision, and values, and create a connection with audiences, no matter what type of business it is. Let's have a look at the data:
According to Buffer, for 89% of marketers, social media is very important.
YouTube results in more than 1 billion hours of watch time each day.
82% of marketers (B2B) use LinkedIn as a medium for networking and building professional connections.
In 2017, 80% of social media B2B leads were generated from LinkedIn.
According to We Are Social, 53% of the world's population is now active on social media.
According to Post Beyond, 70% of adults trusted online recommendations from their family and friends, but only 15% said they would trust companies' official social posts.
Glassdoor says, 79% of job aspirants access social media to find employment opportunities.
According to Twitter, 93% of Twitter members say, they are ready to let brands join a conversation.
According to LinkedIn, the platform has 800 million members across 200 countries. Plus, North America constitutes around 25% of that population.
Facebook reaches 59% of the global social media population. It's the one and only platform which is accessed by over half of the global social media users.
How a Digital Marketing Agency Can
Scale Your Real Estate Business?
Social Media Marketing Strategy to Look Out for Your Business
Since both B2B and B2C businesses are making efforts to find new ways to leverage social media in their marketing strategies, it's important to include best practices to generate effective outcomes.
1. Define the Target Audience
When it comes to building a social media marketing strategy, it's important to define your target audience and buyer persona. A buyer's persona is a representation of your customer. HubSpot's persona generator is the perfect tool to create online fictional personas according to your campaign needs.
You need to understand who you are targeting and what the characteristics of your audience are.
2. Define Clear Goal
A marketing strategy consists of a clear goal to track the success of campaigns and get the most out of the investment made in them. Some of the social media goals are: building brand awareness, increasing sales, identifying and nurturing leads, managing brand reputation, improving internal communication, delivering customer support, gaining market insights, etc.
3. Create Engaging Content
When you get to know your buyer personas and which social media platforms they are most active on, it becomes easier to create content that the audience falls in love with.
For instance, if you are a B2B eCommerce company, creating video content on YouTube is the best way to generate a huge level of viewership.
On the flip side, if you are in the B2B industry, we can say that many of the buyer personas are on LinkedIn. And therefore, your content creation should cover:
The real problem which people are facing.
Post about research relevant to your business niche.
Post that relates to your buyer persona.
4. Grow social media networks
Social media trends are never the same; in fact, they keep changing. Therefore, while implementing a social media strategy, you need to identify social platforms that best fit your business goals and deliver according to the latest trend.
By using tools such as Google Analytics, you can identify which social media platform can bring the most value to your business. A digital marketing consultant can help you plan a social media strategy to grow your social network and get the most out of it.
5. Research your Business Competitors
When it comes to implementing social media marketing, competitor analysis is another important factor to consider. There is a big possibility that your competitors are already making the most of their social media efforts. And this means that you have an opportunity to analyze what they are doing.
Luckily, there are many tools to analyze competitors' activities, such as Spy Fu, SEMrush, Woo Rank, Similar Web, Follower Wonk by MOZ, and AHREF, to name a few. All these tools consist of multiple paid plans along with free trial access. These tools can help you get an insight into what, how, and on which platform your competitors are performing. By analyzing your competitors, you can plan something much better to grab your audience.
Thinking Of Hiring A Digital Marketing Agency?
6. Engage with your Followers
Start publishing user-centric content on social media platforms. Once you start publishing multiple social media posts, it's time to monitor your followers' engagement levels.
You need to be consistent in publishing content with relevant hashtags and images and showing the purpose of the post to increase your followers' engagement. The more valuable content you publish, the more it will engage your audience and generate the possibility of interaction.
7. Test, Evaluate, and Improve 
Every social media marketing activity needs to be tested and evaluated so that you know what exact strategy you need to implement in the future. And this is where a professional team of digital marketing consultants or marketing agencies is well-versed. Based on the evaluation of social metrics, they can play smartly with the social media strategy to make data-driven decisions for further improvement.
A well-thought-out, effective social media strategy will help you optimize your social media efforts and achieve your intended business goals. The above-mentioned social information about social media marketing will definitely help you engage your audience, generate traffic, and generate leads.
Hire our digital marketing consultants.
Solvios Technology is a digital marketing company that provides full-service marketing services to a wide range of clients across diverse industries. Be it healthcare, software, eCommerce, real estate, or any other.
From marketing strategy to SEO implementation, content development, website design and development, and social media strategy, we can help you expand your footprints.
Schedule a Meeting with
Our Digital Marketing Consultant Today!