How RingCentral Integration with Microsoft Team Enhances your Business Communication?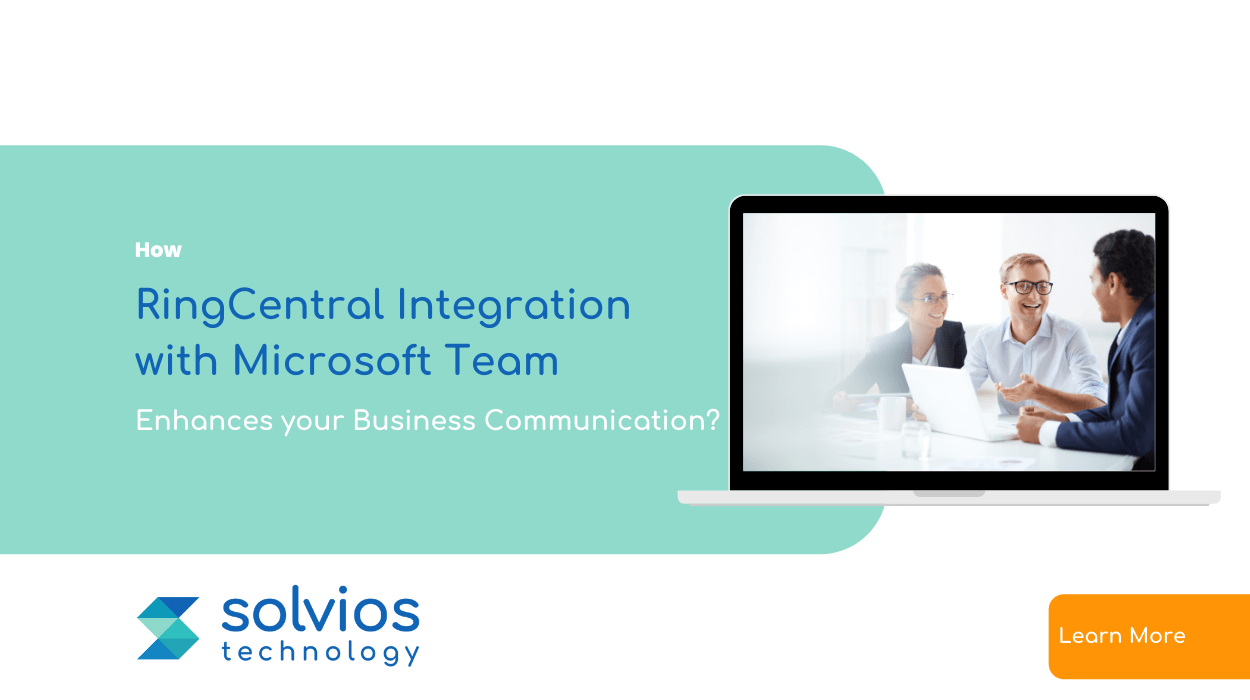 It's no doubt that RingCentral Integration is an enterprise-grade communication software within the organization, and it works with all the cases of applications such as – desktop apps, web app, and RingCentral bot.
RingCentral Cloud PBX is the key element – it's an enterprise-level telephony platform that lets teams message, chat video meetings, and talk on the phone, all from a unified system anywhere across the globe.
RingCentral's phone-based communication offers support call flows, call-routing, real-time reports, and call queues to manage overflow when things get loaded. No such things are there natively. The communication between employees and customers can be operated via phone, tablet, or computer as everything is in the cloud.
The RingCentral integration allows accessing exclusive features and functionalities from within their Microsoft team's interface itself. , For instance, – the RingCentral call management, wherein one can quickly make a call to their contacts within teams. Also, conducting video meetings, and sending SMS to team and customers, skills-based routing allows teams to better serve their customers.
Microsoft Teams and RingCentral Integration
The challenges companies face is that they lack the ability to access robust voice functionality which takes place outside of the app itself. How to manage voice calls, how to choose to call plans, and choosing integration tools are some concerns that become complicated.
To take advantage of all these requires integration with vendors and multiple apps, and to be frank, it becomes tedious work to manage it all.
And here comes the RingCentral Microsoft Teams Integration that allows users to communicate and collaborate within the team's platform.
RingCentral integration with Microsoft's benefit is that the team integrates seamlessly with RingCentral's cloud-based communication. This enhances voice and video communication capabilities, which in turn increases efficacy and productivity. Some of the functionality benefits of RingCentral integration are:
Integrated video meetings and webinars
Advanced call controls and IVRs
Call Analytics
Manageable from a unified interface
Agent management
Benefits of RingCentral Integration and Microsoft Teams
Easy Management from Unified Interface
This should make each IT administrator load up with joy as they will actually be able to manage their association's client base from a unified yet powerful interface. A Single Sign-On is supported with ease with this integration. This implies that Team users can automatically be authenticated and connected with their RingCentral account when they sign in to their teams.
Toll-Free Numbers and Global Calling
RingCentral integration permits you to use their worldwide telephone framework capacities in more than 40 nations. With complementary numbers in excess of 100 nations, the capacity to scale your interchanges all around the world can be refined effortlessly.
Easy Adoption Due to Similar Familiar Teams Interface
If you and your clients have developed to adore the Teams interface, no concerns, coordinating locally with RingCentral is instinctive and does exclude any extra downloads, bots, or modules. Having the option to use the two stages gives you an increase in productivity with no extra preparation.
Secure Telephony
A typical confusion with cloud stages like RingCentral is that you are letting it completely go over security.  This isn't the situation by any means.
RingCentral accompanies seven layers of big business-grade security and geo-excess server farms all throughout the planet. Their 99.999 SLA alone is amazing, relatively few can coordinate with that.
What's more, RingCentral is consistent with every one of the important administrative necessities for your industry, for example, SOX-2 and HIPAA. They even make it a stride further with their HiTrust CSF Certification which has turned into the benchmark that associations apply to defend ePHI information. Utilizing a local Teams mix in RingCentral makes the Microsoft stage considerably safer.
Hassle-free Communication
You can decrease the degree of complexity inside your framework by utilizing RingCentral's cloud PBX. No more SIP trunks or expensive SBCs to manage first off.
This additionally implies clients can convey and work together on any gadget, anyplace at any time.  This likewise incorporates Team clients, clients, or accomplices, and overseeing inclinations is done through the client entryway.
Correspondence between clients inside and outside the organization is led by RingCentral's single correspondence stage. Although the Teams interface is being utilized, the actual call goes through RingCentral's foundation.
Your Call with Valuable Insights
Another area that your business will profit from is the capacity to recognize key patterns across the whole organization's calls that are directed in Teams. RingCentral empowers you to have a more profound comprehension of these patterns that can bring about significant changes that are sponsored by continuous information. You can set up computerized alarms and make designated reports with out-of-the-container KPIs and measurements.
Integrate with any Business App
The integration does not stop at Teams. RingCentral can bind together the applications that you utilize each day. This mix kills the need to switch between various projects to message, call, or meet.
RingCentral coordinates with a huge exhibit of applications in the correspondence and joint effort space like Salesforce, Now, Google, Box, Oracle, and numerous others to guarantee high usefulness and productivity.
Final Words
If your organization is seeking RingCentral's enterprise-grade solution within the Microsoft team, or simply needs to consult regarding the same, Solvios Technology LLC, USA is a RingCentral partner who helps businesses to scale up communication with the RingCentral VoIP system.
Consult our RingCentral certified expertstoday, and we would be happy to assist in your project. Visit: www.solvios.technology