Successful strategies for Custom Software Development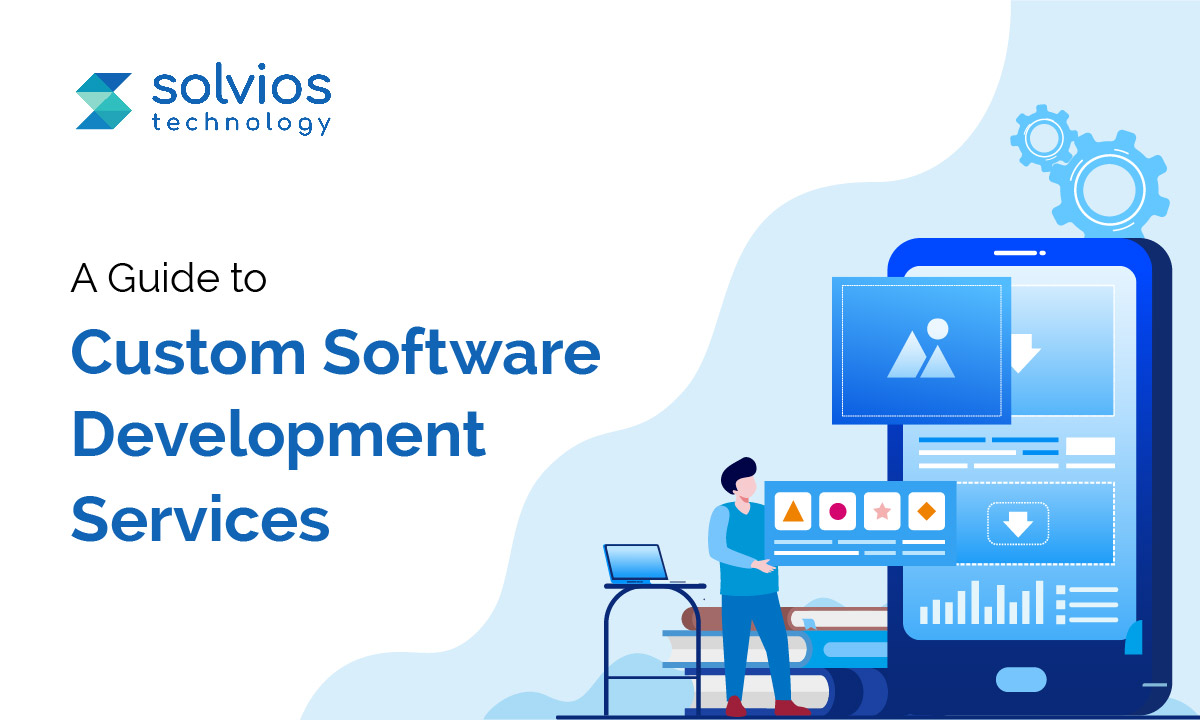 Businesses in the modern era must evolve in response to market demands and trends in order to achieve growth and success. The competitive market environment has compelled businesses to use the digital space wisely in order to develop custom software solutions that improve business efficiency. Custom software will give customers a one-of-a-kind experience while also streamlining business operations. This article discusses the key strategies for achieving success in the custom software development process.
What is custom software development?
Custom software development is nothing more than building a customized software solution using cutting-edge technology for improving business operations by understanding the business requirements and designs.
The main purpose of custom software development is to achieve business goals and objectives faster and increase overall business ROI through scaling business operations.
Here are instances that trigger an alarm about the need for bespoke software development for an organization.
when your business requires more security and agility in its digital solution.
When your business requires greater adaptability to tackle the modernization impact.
when your business operations and workflow need to be optimized for high growth.
When your business's digital solution requires flexible integration features with existing and new systems.
When your business requires a cost-effective software solution with additional features and functionality.
Seeking A Reliable Software Development Team?
Benefits of Custom Software Development Services
o be open, tailor-made software development will be beneficial for businesses in many ways. It helps businesses streamline their workflow, interactions, collaborations with partners and departments, and so on.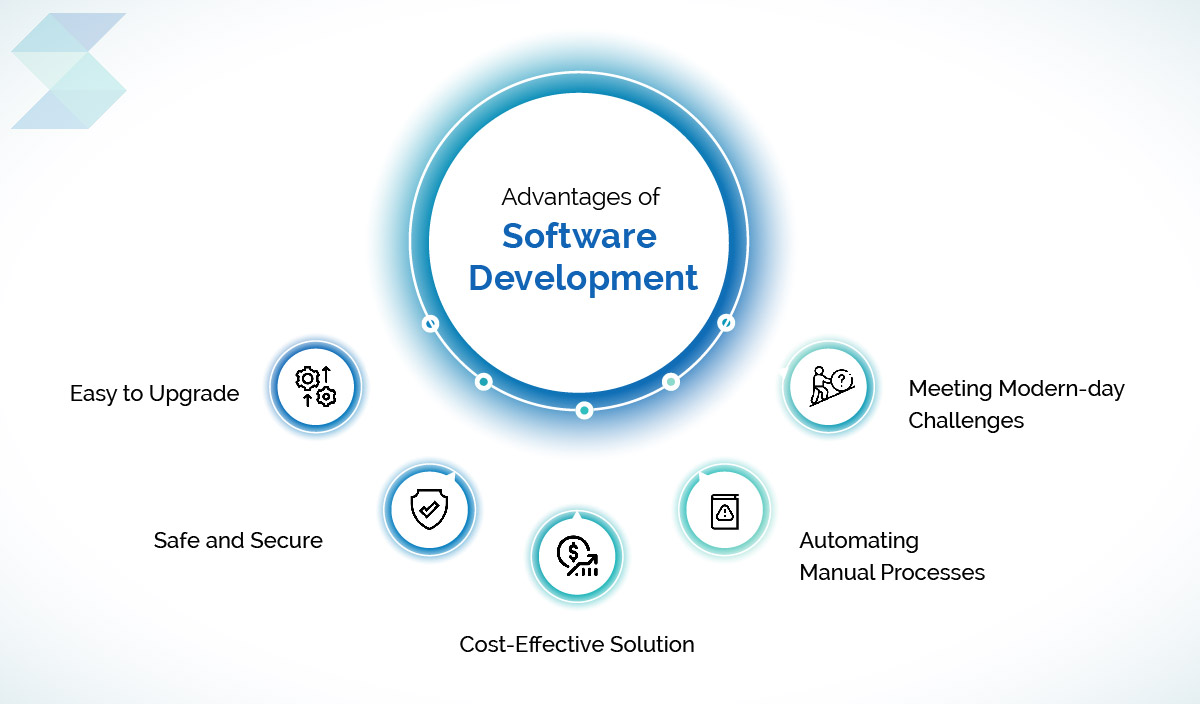 The upcoming section will summarise the key advantages an organization can get through custom software development services
Meeting modern-day challenges:Every business has its own set of requirements and challenges. Having custom software developed will enable business stakeholders to improve the business's function by adding extra features and functionalities to a software solution that helps the business evolve or scale easily.
Automating manual processes: With a tailored software solution, businesses can easily automate manual operations, which are tedious and time-consuming. This will improve business operations and also allow business stakeholders and team members to focus on other vital issues for business development.
Cost-effective solution: Custom software development is the best and most effective solution for an organization to get all the desired features and functionalities together in a single software solution. This will boost business workflow efficiency.
Safe and secure: Custom software development will allow the business to leverage the advanced security functionalities to be incorporated into a software solution. This ensures your business gets optimal security features.
Easy to upgrade: A custom software solution helps businesses make easy and quick updates to their legacy systems. It doesn't matter whether it's an ERP system, a blockchain operation, a mobile application, or any other software that supports business operations that needs to be integrated and broadened in its functionality.
How Custom Software Development
Can Make Your Business Win?
Key Strategies for Developing Successful Custom Software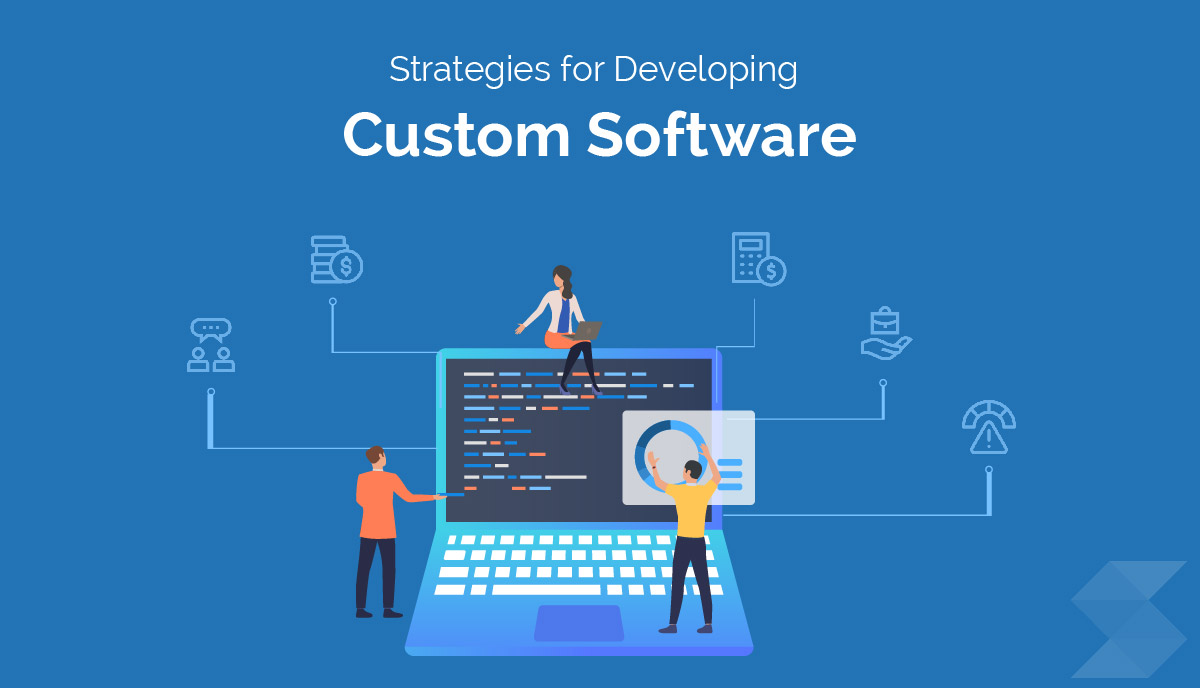 When it comes to developing successful custom software, your software developer must possess vast experience. Often, companies prefer a reliable software development partner offering excellent custom software development services to build a tailored solution for their business operation.
Here are a few key strategies your custom software development team should follow for successful custom software development.
1. Understanding your needs
The custom development team should have industry knowledge regardless of internal or external operations so that they can contribute a lot to your business' growth. Having a clear and common picture of the operation needed from the software solution is so crucial. This will give you a proper understanding of your software solution goals and define your investment in the tailored software solution.
On the other hand, understanding your customer's needs and developing a software solution to meet those needs is extremely important in custom software development. Do proper research on customer needs and try to find the best software solution for running a sustainable business.
2. Easy communication.
To turn innovative ideas into reality, there should be an environment that supports easy communication between co-workers. Proper communication, interaction, questioning, and discussions among colleagues will promote better efficiency at work.
A custom software development process that adheres to proper discussion and questioning will help developers deploy a highly efficient solution. Key software developers must be involved in frequent interaction with all workers to receive and give feedback regarding the ongoing development process at regular intervals. This will boost the development team's ability to deliver a better result.
3. Accurate estimation.
It is not possible to provide an exact estimation while developing a custom software solution. At the same time, it is unfair to provide optimistic deadlines and fail to meet them. When it comes to custom software development services, managing clients' expectations is crucial.
Experienced Technology partners will always find a way to meet the demands on time. However, it is very important to resolve all the existing conflicts during the agile development process.
4. Identifying potential risk factors.
Having a very good backup plan along with excellence in identifying potential risks should be an integral part of your custom software development strategy. By doing so, an organization can stay abreast and never be caught unawares later.
A perfect development strategy along with an expert risk management plan will help organizations reduce the damage and keep things under control.
5. Always prefers values rather than focusing only on cost.
Always choose a custom software development partner based on their value proposition rather than their low rates. This will ensure you get high-quality results. Teams of aspiring software developers with no experience will lack the ability to respond during complex situations, which will adversely affect the custom software solution.
Bring your vision to developing custom software solutions for your business by preferring software developers who offer value propositions.
Customized Software Solution for the Astonishing Growth
Developing custom software solutions should always start according to the business' values and needs. When it is done properly, you can easily get through all phases by hiring a professional and highly experienced software development partner.
With all the details and strategies mentioned in this blog, you can easily integrate and build your envisioned custom software solution.
Discover Our Approach to Development
Build Your Next Software with Us