10 Effective Approaches to Get the Right Salesforce Consulting Partner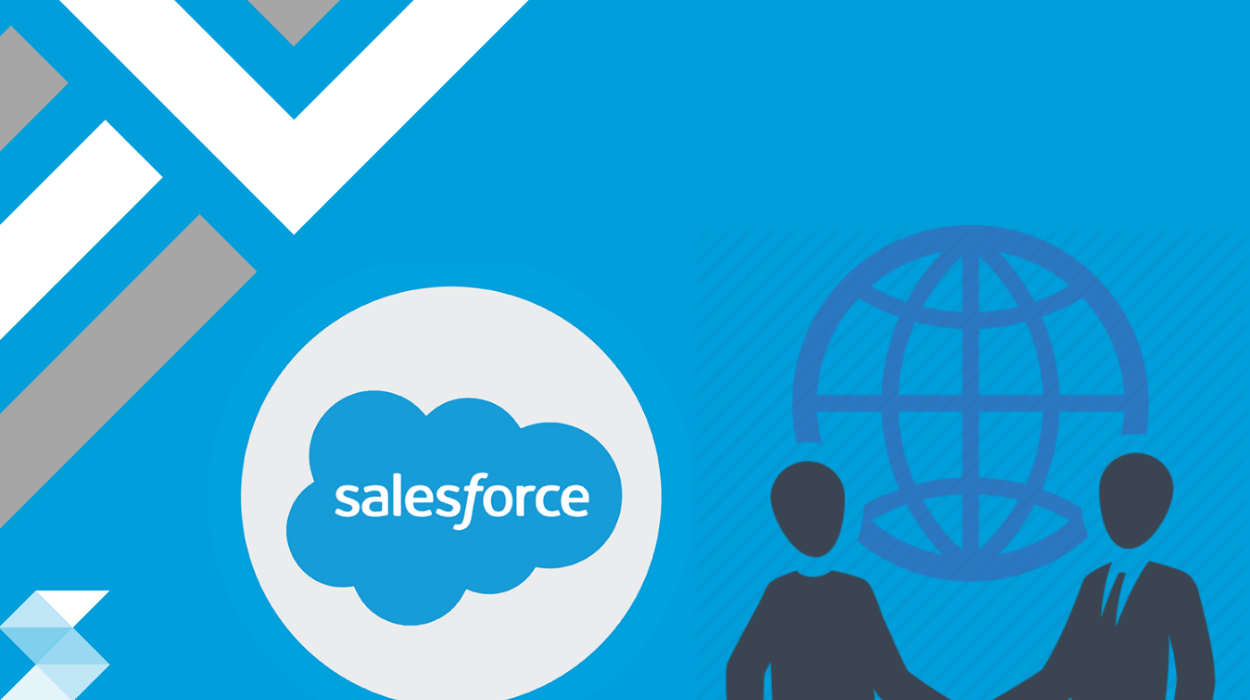 As you all know, Salesforce is the world's leading custom relationship management platform. It helps your business to connect to your customers faster across multiple channels including the mobile application. From the sales process to marketing to product delivery, it enhances all the aspects of CRM. There is no doubt that Salesforce can help your business grow fantastically, but only when you allocate to an expert and reliable Salesforce Consulting Partner, right?
So, when it comes to hiring a Salesforce Consulting Partner, there is a wide range of companies. So, there are possibilities to get confused about which one is the best to choose. In this post, here are some of the crucial competencies mentioned that will help you find the right Salesforce consulting partner. Let's take out a few minutes to read out the post for your business success.
1. Use your Network
To choose the right Salesforce consulting partner, using your network will help you pick the best option. Try to connect with someone who has similar needs as you hold for your project. Another best option is to access the trailblazer community or LinkedIn platform to get the right advice for choosing the salesforce partner.
2. Research
Research plays a crucial role to fulfil business needs. And the internet is full of information to help you sort out potential Salesforce consulting partners. Visiting their websites, portfolios, case studies related to your industry vertical will allow you to get a clear vision of the company. You can also ask them about their Salesforce implementation strategy, the tool, and the technology they implement to generate a good return on investment through Salesforce.
 3. Industry Expertise
Salesforce consulting partner with industry expertise ensures that all your project requirements should meet effectively, with the best implementation practices. Moreover, an expert team of Salesforce Consultants has managed a variety of projects, which also ensures perfect execution of the work.
4. Check Rating and Reviews
A well-known Salesforce consulting partner is always keen to share their reviews, case studies, portfolios, client base. You can visit their official website to gather this information or check platforms like AppExchange which are Salesforce-owned properties. AppExchange is Salesforce's online marketplace for Salesforce apps, components, and consulting services. It's a platform where you can connect for your business solution.
5. Get to Know Project Management Strategy
It is essential to understand the project management strategy from the Salesforce consulting partner you are going to choose. While signing a project agreement, it is necessary to discuss and document the overall project execution process.
6. Get to know the Team Size
The project's success rate also depends on the team size. So, it's important to know whether or not the company has experienced professionals to deliver the project on time. When required members are available to contribute to the work process, the team is able to divide tasks into subtasks. This increases efficiency and reduces the required to complete a task.
7. Define a Budget
When it comes to Salesforce consultation, the cost varies for different salesforce services. Therefore, it's important to discuss your budget at the very beginning of the project process with the salesforce partners. You can talk to various consultants to get proposals so that it would be easy to compare their offerings.
8. Salesforce Certification
Salesforce certification ensures that your consulting partner holds knowledge, skills, and expertise in salesforce implementation. This will also make sure that the team is updated on the latest Salesforce releases.
For the Salesforce professionals, there are several Salesforce certifications which include – Certified Salesforce Administrator, Certified Salesforce Developer, Certified Salesforce Service Cloud Consultant, and Certified Salesforce Sales Cloud Consultant. Among these certifications, your partner at least holds the developer and administrator certifications to deliver a customized solution for your business.
9. Support
Support is the next aspect you must consider while choosing a Salesforce consulting partner. Salesforce continuously evolves and releases updates three times a year i.e., in (Summer, Spring, and Winter). Therefore, you need 24 x 7 salesforce support which can be on-site, off-site, onshore, and even offshore.
10. Pricing
If you don't have the budget, then it makes no sense to look for a consultant. So, make sure you have a clear understanding of hourly pricing. Apar from, asking them the below questions will help you keep your hard-earned money saved.
Any additional cost apart from hourly pricing
Total project costing
Any cost for sessions, on-site meetings, and presentations
Wrapping Up
Considering the above-mentioned ways will help you get the trusted yet professional team of Salesforce consultants.  If you are seeking to hire the right Salesforce Consulting partner for your business, We at Solvios technology is a certified Salesforce Consulting Agency truly involved in Salesforce Consulting, Planning, and Implementation, Development, Customization, Integration, Maintenance & Support services.