6 Black Friday Marketing Tools to Help Grow Your Business Quickly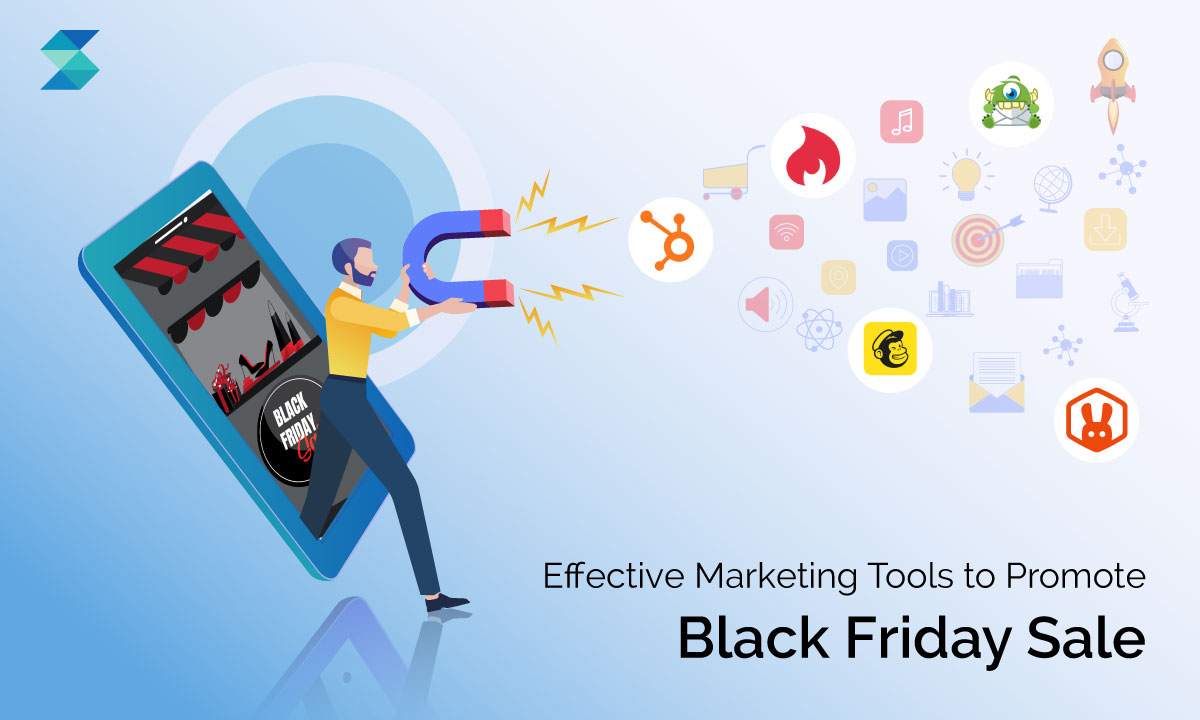 The annual shopping tradition of Black Friday is a global phenomenon, with people around the world descending to stores in search of bargains. In the US, Black Friday is the biggest shopping day of the year, and it is no different in other countries.
Black Friday marketing is a huge event for retailers, and it is important to make the most of the opportunity. There are various ways to market your business on Black Friday, and it is important to use a combination of methods to reach as many people as possible.
One of the most important things to do is to create a Black Friday marketing campaign. This should include a mix of advertising and marketing initiatives, such as online ads, social media posts, email campaigns, and more. You should also consider running special promotions and discounts on Black Friday, and make sure that your website is ready for the influx of traffic.
Another important aspect of Black Friday marketing is to make sure that your store is ready for the big day. This includes ensuring that your stock is sufficient, your staff is prepared for the rush, and your store is decked out in Black Friday marketing materials.
To plan your marketing strategy, on-the-market marketing tools can provide you with fantastic benefits for your business and get you the results you desire.
In addition, here are a few of the best Black Friday marketing tools that can help you bump your sales goals this holiday season.
HubSpot CRM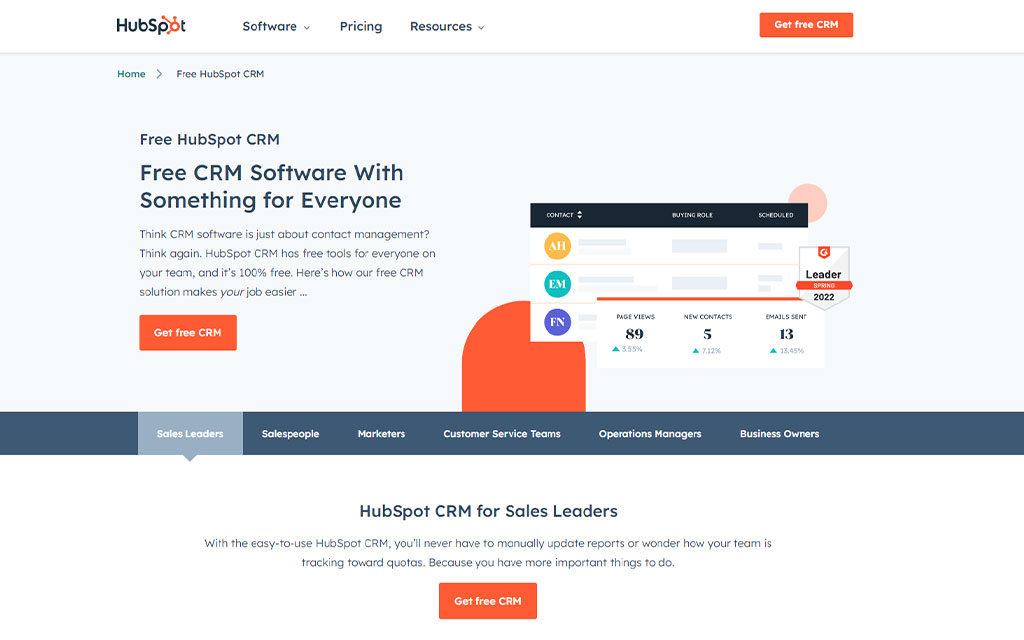 What exactly is HubSpot CRM? HubSpot CRM is a customer relationship management system designed to help sales and marketing teams track and manage leads and customer relationships. It integrates with HubSpot's marketing automation and sales automation tools to help teams better understand their customers and track the effectiveness of their marketing and sales efforts.
Why Use HubSpot CRM for Marketing? 
HubSpot CRM is one of the Black Friday marketing tools that provides a number of benefits for companies looking to improve their lead generation and sales pipeline. Following are some of the benefits:
Increased Leads: Companies that use HubSpot CRM for marketing report an increase in leads of 258%.
Increased Sales Quotas: Sales teams using HubSpot CRM for marketing have seen a 41% increase in their sales quota.
Increased Sales: 66% of users report an increase in their number of closed deals per month.
Improved Customer Relationship Management: HubSpot CRM for Marketing helps sales and marketing teams track and manage leads and customer relationships. This helps teams better understand their customers and track the effectiveness of their marketing and sales efforts.
Have you wondered how HubSpot CRM for marketing works? Well, Ring central with Hub spot CRM's marketing automation and sales automation tools.
MailChimp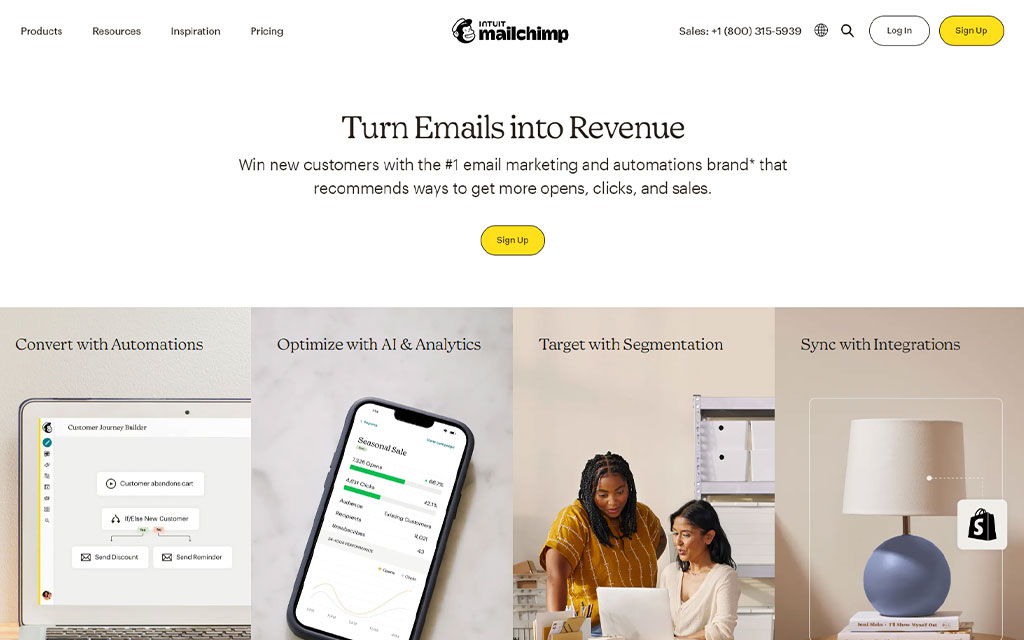 Mailchimp is a fantastic email marketing tool that can help businesses to send out newsletters, ads, and other promotional materials to their customers. It offers a variety of templates and customization options to make your marketing materials look professional and polished.
Additionally, Mailchimp allows you to track the success of your marketing campaigns and see how your customers are interacting with your materials. This data can help you to improve your marketing efforts and maximize your return on investment. 
It allows you to segment your subscribers into lists based on their interests, demographics, or email opening rate. This lets you send targeted emails that are more likely to be clicked and opened.
MailChimp allows you to create automated email campaigns that send subscribers a series of emails based on their interests or behavior.
Overall, Mailchimp is an excellent tool for businesses of all sizes that want to improve their marketing communications.
Raffle Press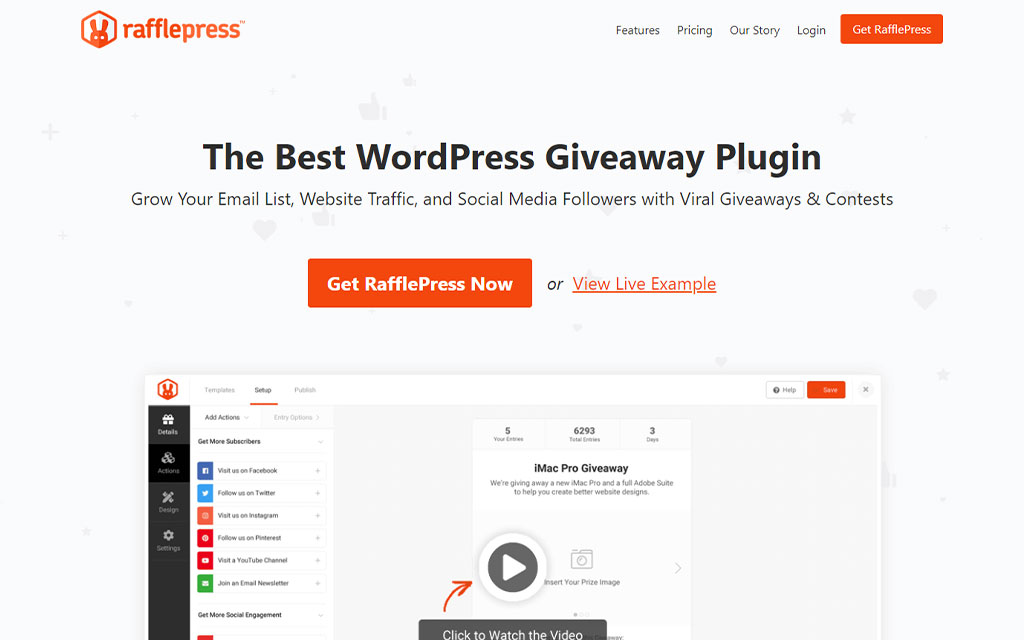 Raffle Press is a WordPress plugin that allows you to easily create and manage raffles and sweepstakes on your WordPress site. Raffle Press makes it easy to add raffle entries, manage raffle entries, and randomly select winners. Raffle Press is the perfect solution for online raffles and sweepstakes. Raffle Press is easy to use and provides a powerful set of features that allow you to create and manage raffles and sweepstakes with ease.
Key benefits of using Raffle press include:
You can easily customize the look and feel of your raffles and sweepstakes. This allows you to create a unique and visually appealing raffle or sweepstakes.
Raffle Press supports multiple languages, which allows you to create raffles and sweepstakes in your language of choice.
Raffle Press is continually updated with the latest features and enhancements. This ensures that you have the latest and greatest features at your disposal.
With the Raffle press plugin your data is safe and secure when using Raffle press
The tool is free to use, making it a cost-effective option for those looking to run a raffle.
6 CRM Software Adaptive
to your Business Development
Unbounce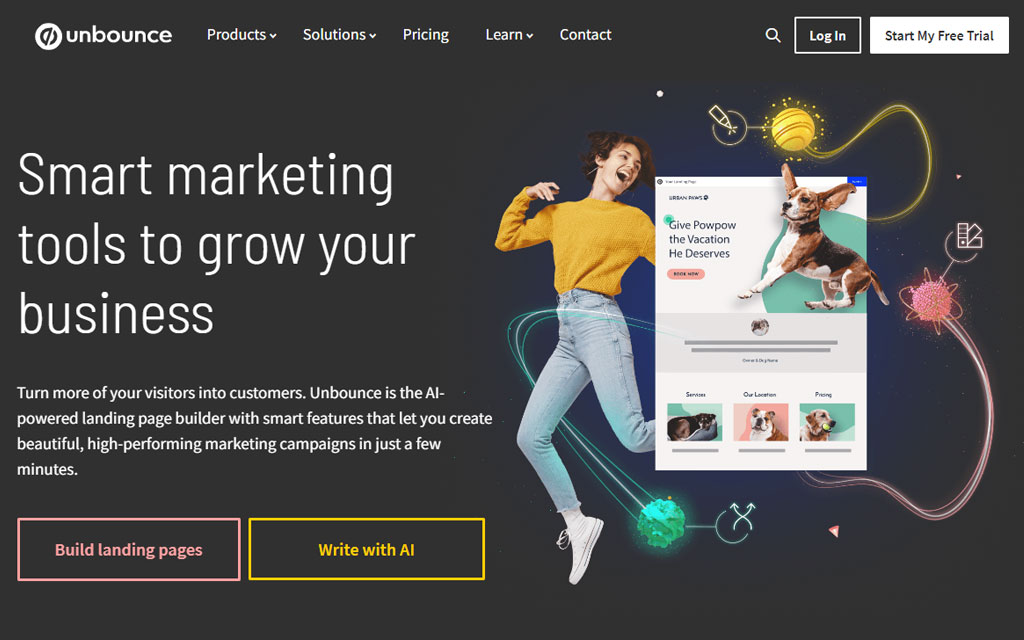 To be truly effective, a landing page must be well-constructed, persuasive, and relevant to the visitor. It must also be fast and easy to create.
Unbounce is the perfect tool for creating high-converting landing pages quickly and easily. Unbounce offers a wide variety of templates that are designed to help you create a high-converting landing page. 
The templates are also fully customizable, so you can easily create a landing page that reflects your unique brand and personality. Unbounce also offers a variety of tools and features that help you create a high-converting landing page. 
Tools and features of Unbounce:
Unbounce offers powerful A/B testing tools that allow you to test different versions of your landing page to see which one converts best
Unbounce pages are automatically mobile-friendly, so you can be sure that your landing page will look great on any device.
Unbounce offers detailed landing page analytics that allows you to track how well your landing page is performing.
Unbounce integrates with a variety of other platforms, such as Salesforce and Google Analytics, so you can get the most out of your landing page.
Hotjar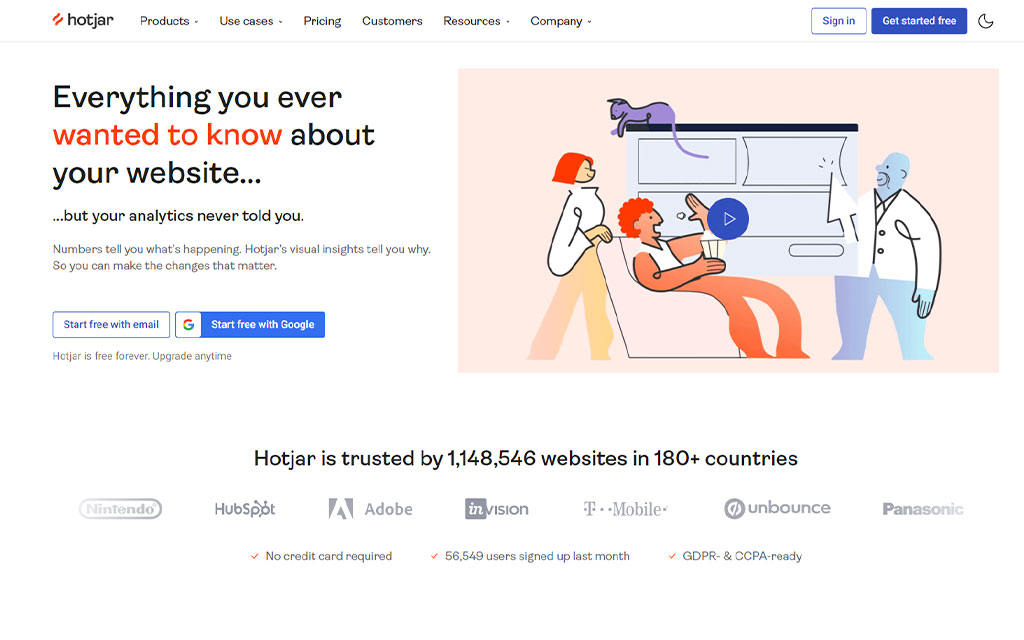 The Hotjar heatmap tool can be a valuable resource for understanding how users interact with your website. By tracking where users click and scroll, you can identify problem areas and optimize your website to improve usability and engagement.
The heatmap tool is simple to use; you just need to add a snippet of code to your website. Once you have created a heatmap, you can view the data to see how users are interacting with your website.
The heatmap tool is interactive, so you can mouse over individual areas to see how many clicks and scrolls they received. You can also compare different heatmaps to see how different pages or sections of your website are performing. The heatmap tool is a great way to understand how users interact with your website. It helps identify problem areas and thereby helps optimize your website, resulting in improved usability and engagement.
OptinMonster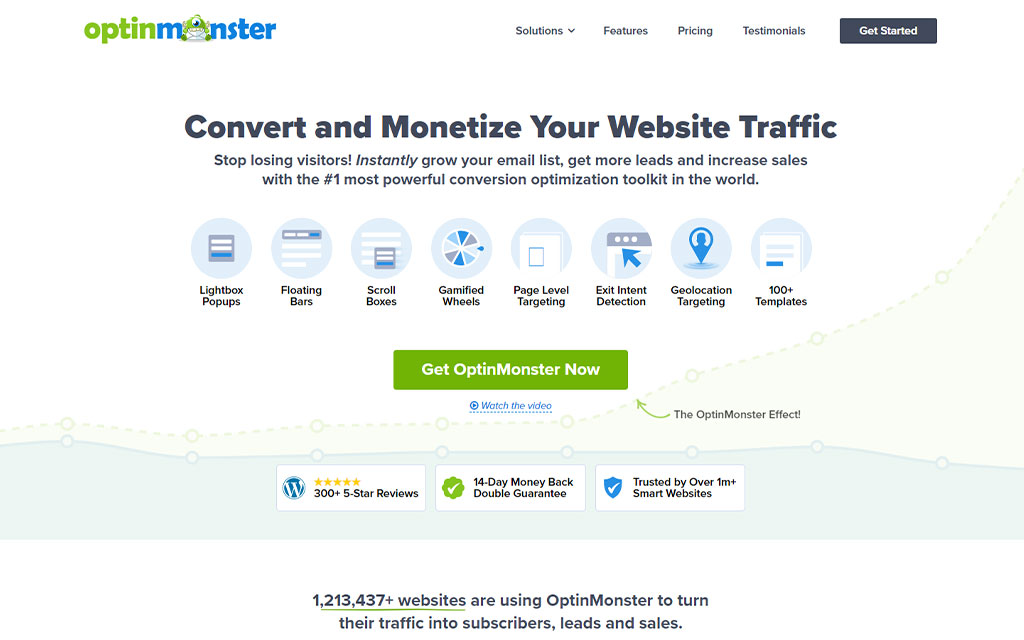 There are many lead generation tools on the market, but few deliver the flexibility and power of OptinMonster. Some of the key benefits of using OptinMonster to generate leads include:
Robust customization options: OptinMonster allows you to create highly customized opt-in forms that perfectly match your brand and website design. You can choose from a variety of templates or create your own form from scratch.
Easy integration: OptinMonster integrates with all major email marketing platforms, making it easy to capture leads and start building your email list.
Powerful targeting and segmentation options: OptinMonster allows you to target your opt-in campaigns based on a variety of factors, including user location, device type, and referrer. This allows you to create highly targeted opt-ins that are more likely to convert.
A/B testing: OptinMonster includes powerful A/B testing tools, so you can test different OptinMonster designs to see which produces the best results.
Detailed analytics: OptinMonster provides detailed analytics, so you can track the performance of your Opti campaigns and see which ones are converting the best. If you're looking for a powerful and flexible lead generation tool, OptinMonster is hard to beat.
In Final Words
Black Friday marketing over the years has been a very profitable avenue for sales than the regular market days. Black Friday marketing sales are often more profitable for retailers because they can avoid the overhead costs associated with official sales channels. This includes the costs of marketing, sales, and customer service.
It's beneficial to consider the above-mentioned tools to streamline your marketing processes, while also supporting your business growth and maintaining long-term relationships with your customers. 
Solvios Technology for CRM and ERP Solution
Solvios Technology is a CRM and ERP consulting company that offers solutions as per industry needs. Whether you are upgrading, considering a new development, or need assistance with data migration and system integration, Our ERP and CRM consultants offer a custom solution, right from evaluation to implementation, on both cloud and on-premises systems.
Neet a Tech Partner Tell Us About Your Idea
and Get Project Estimatation Today