Benefits of B2B Technology Company Partnership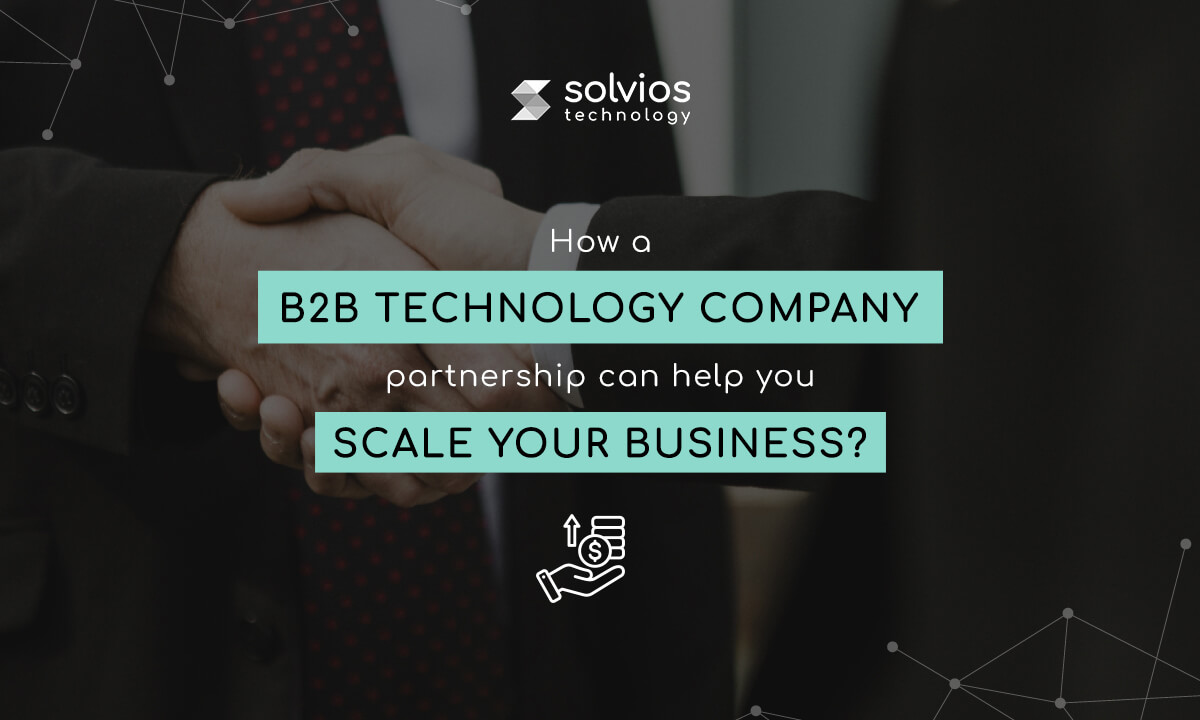 As we are seeing a rapid digital era evolve around us, strategic B2B technology company are becoming essential. For small- to mid-sized organizations, the advantage of having a technology company plays a crucial role, where software developers can actively collaborate and work with the extensive team members and help inform technology and business strategy.
Table of Contents:
However, business partnerships are nothing new; in fact, they have been around for many years, and companies see value in developing mutually beneficial partnerships to add profitability. With this, it can also be difficult to find the right channel partners so as to make both organizations optimized for equal business opportunities.
But, when it comes to finding partnerships, it's not just that effortless; it takes time to find a trustworthy partner to develop mutually beneficial partnerships. A quality collaboration can improve everything from how an organization communicates through to profitable returns, enabling both organizations to gain more than they ever could generating it individually.
What's the Key to a Successful Partnership?
First and foremost, the key to any successful B2B technology partnership is finding the right organization to collaborate and connect. At the minimum, an IT partner needs to be able to serve your organization's needs, ensure optimal IT performance, and have the capability and expertise to meet emerging challenges face-to-face.
Let's Discuss the Benefits of a Technology Partnership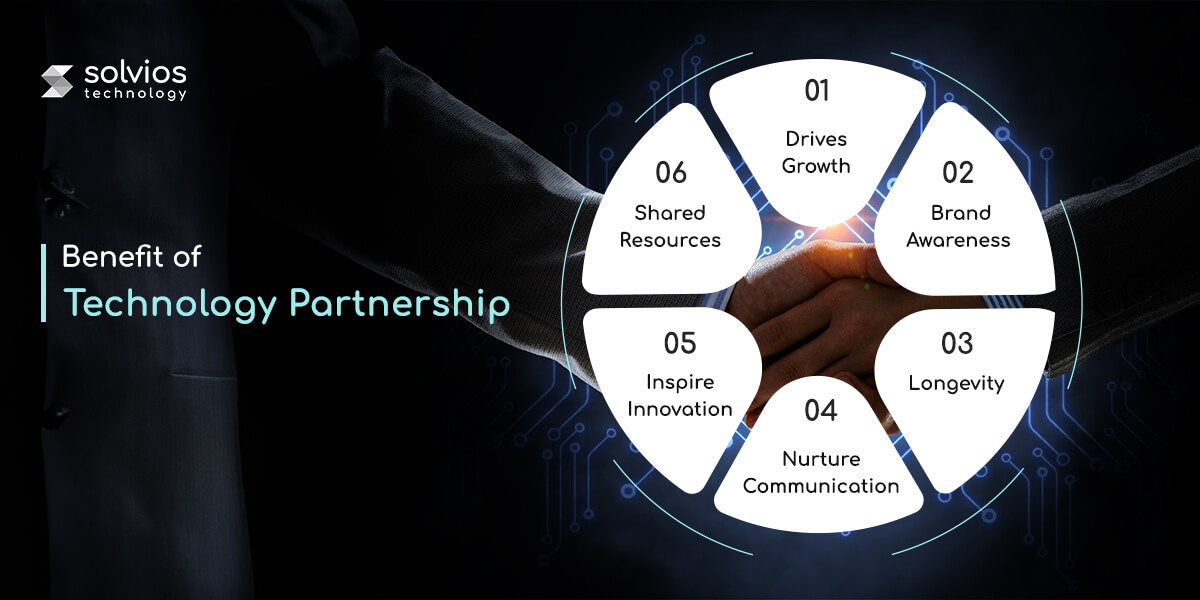 Drives Growth
Well, it is always helpful to have the opinion of a second person so that the tasks can be accomplished more easily with the advice of two. When it comes to implementing a Software strategy, a Software development partnership can effectively deliver any type of technical expertise. Pooling and sharing resources can be an effective way to work smarter and faster, which can lead to innovation and success.
Brand Awareness
Brand awareness plays an important role in making your business recognized. By partnering with a software company, you are instantly stepping up to promote brand awareness through your partner's platform. Adding additional services and products to a partner's platform will increase customer views to a greater extent.
Longevity
The more time and effort one puts in, the more fruitful it becomes. A committed yet supportive partnership establishes innovation in work for one and, for another, the delivery of effective Software solutions. Moreover, when two dedicated software teams partner, they get to know each other's business and develop a quality relationship, making it easier to work together and solve challenges at every stage.
Nurture Communication
The keystone of any successful business relationship is communication. In order to achieve successful and faithful collaborations, conversations are a must.
Partnerships offer a great opportunity to build better communication skills, which are vital in any business. When business challenges, objectives, and long-term goals are discussed, it increases the chances of success and helps you accomplish more. Keeping time-to-time communication helps measure work performance and strengthens partnershipsfor the long term.
Inspire Innovation
Whether it's you or your IT technology partner, success is important for both of you. When two partners work together and intend to achieve the most effective technology solutions for business needs, a whole new level of digital transformation takes place. This not only helps them drive innovation but also makes them aware of the latest technology to be implemented to be at the top of their game.
Shared Resources
Being a small-scale organization, it becomes challenging to hire the resources required to grow the business. By building the right B2B technology partnership, this can be overcome as resources are shared. Moreover, when technical resources are shared, it gives rise to innovative solutions. Collaborating with partners and sharing resources also boost ways to approach new business processes and overcome internal issues without the need for extra investment. 
How Custom Software Development Can Make Your Business Win?
Solvios Technology Partner Program
When you partner with Solvios Technology, you are collaborating with a trusted technology partner dedicated to delivering more than just software assistance. We believe that partnership programs lead to accelerated growth, continuous innovation, scalable technology, and minimal cost. We bring accomplishments in emerging technologies and proficient resources to strengthen our partnership.
If you are aiming to grow your business and increase revenue, strategic B2B partnerships can influence the speed that is required to achieve business objectives. Partnering with compatible businesses can provide significant benefits and cost savings. It can also be a strong factor in increasing your business value and brand presence in such a competitive market. 
Lets discuss more about becoming partners with us.