Solvios Technology Has Grabbed the GoodFirms' Attention for its User-Centric Software Solutions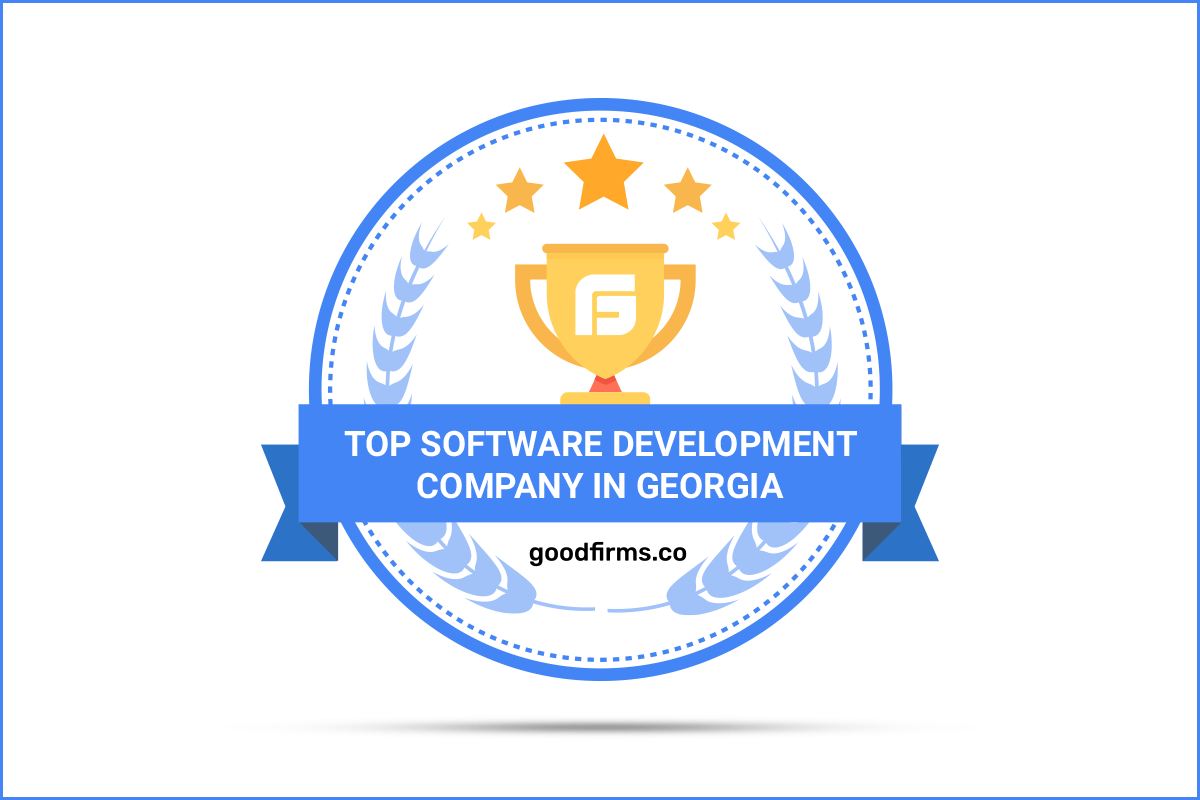 Intending to confer cost-effective software development to match clients' business needs and timeframe would soon bequeath Solvios Technology to seize its position as one of Georgia's leading software development service providers at GoodFirms.
Overview:
Incorporated in 2016 and based in Alpharetta, Georgia, Solvios Technology is a custom software development agency with hands-on experience in SDLC and expertise in delivering performance-centric solutions.
Over the years, the experts' team at Solvios Technology has worked with software development organizations, start-ups, and entrepreneurs to simplify their IT demands. In addition, the team believes in bringing companies and customers together for businesses seeking an industry-leading Salesforce Cloud Solution.
Whether clients' business is at the initial level with Salesforce or in the middle of the CRM adoption strategy, the professionals at Solvios assist with Salesforce implementation services that can set up or upgrade clientele relationship management to the next level.
Moreover, the skilled team offers full-service custom software solutions with abilities across Web Applications Development, Mobile App Development, CRM solutions, Cloud Migration Services Salesforce, UI/UX, covering Maintenance and Support services.
Solvios Technology holds a multi-talent team of architects, developers, and designers striving to deliver quality IT projects. The professionals believe in sustaining a long-lasting relationship with the clients and focus on client services and maintenance.
Besides this, Solvios Technology is an expert in its niche and is a dynamic and agile company, that quickly executes tasks and gives fast iterations to projects. Solvios Technology's mission is to create solutions that stand the test of time, enhance lives, and promote growth. The founders at Solvios hope to contribute to a digitally better-adapted world and give clients the benefit of well-tailored solutions that help them adhere to the bottom line.
GoodFirms' Research Methodology:
GoodFirms generates the list of the world's steering, prolific, and well-performing IT enterprises and software solutions. With its trendsetting and simple research method, GoodFirms has classified businesses and software that could ease service seekers' tasks.
The cataloged sets are further reviewed based on the three most vital criteria of GoodFirms research process, viz Quality, Ability, and Reliability.
Similarly, GoodFirms scale Solvios Technology and affirmed that it would soon lead amongst successful businesses by equipping distinguished services and solutions in software and web development companies in Georgia and Ahmedabad, respectively, at GoodFirms.
The researchers also concluded that Solvios Technology had established itself as one of Georgia's leading cloud computing service providers at GoodFirms.
How Custom Software Development
Can Make Your Business Win?
Below-mentioned is the citation from the estimate done by the GoodFirms unit for Solvios Technology.
Software Development:
Solvios Technology is an expert team of Salesforce consultants in the USA experienced in Sales cloud, Service Cloud, Community Cloud, Marketing Cloud, and Force.com development.
As a skilled Salesforce consultant, the Salesforce consulting services rendered by Solvios help clients identify their business goals to plan and build optimized Salesforce solutions in their respective sales journeys.
Moreover, the Salesforce experts are well-acquainted with custom development, integration, migration, and admin services. In addition, professional engineers at Solvios are experts at integrating CRM systems with custom applications and other external platforms. The services incorporate Consulting, Planning and Implementation, Development & Customization, Integration, Maintenance & Support.
Apart from this, Solvios holds a skilled team of NetSuite solution consultants specializing in CRM and other NetSuite modules. The specialists' group enhances productivity with Salesforce consulting services. As a Salesforce Consultant, Solvios Technology automates business operations using Salesforce & Pardot.
Thus, offering Salesforce CRM consulting and implementation to improve customer relations along with robust software solutions would soon lead Solvios Technology as one of the best software development service providers in Georgia at GoodFirms.
Cloud Computing:
Solvios Technology's in-house team of developers delivers reliable yet scalable Amazon cloud services by building, deploying, and managing complex cloud architecture. In addition, the Azure cloud consultant helps clients seamlessly transfer even the most complicated part of the applications and storage procedures to the Azure cloud platform.
Moreover, the IBM cloud services rendered by Solvios Technology include enterprise cloud consulting services to create applications from scratch and upgrade existing applications. The expert cloud consultant with strong technical skills helps businesses transfer complex IT resources to the Google Cloud Platform irrespective of their business size.
Thus, effectively transforming clients' IT environment with public cloud solutions on multiple platforms endows Solvios Technology as one of the best cloud companies in Georgia at GoodFirms.
Web Development:
Whether engineering a new website or redesigning an outdated website, Solvios Technology's Web Developers are experts in tools and techniques to provide clients' teams with everything for their digital business transformation requirements. From designing to development to database management to support services, the team assists clients in maximizing their business potential.
Moreover, the expert web developers provide clients with custom web solutions giving support to their business processes. The API integration solutions seemingly integrate with clients' application structure, and the team also offers integration in existing applications & software.
Furthermore, as an eCommerce CMS development service provider, Solvios Technology helps clients manage the content they want. In addition to this, Solvios Technology also specializes in the development, customization & integration of complex enterprise solutions.
Thus, curating attention-grabbing web solutions as per the clients' requirements would soon endow Solvios Technology's team to thrive amongst the top web developers in Georgia at GoodFirms.
About GoodFirms
Washington, D.C. – based GoodFirms is a maverick B2B research and reviews firm that aligns its efforts in finding the top software development, web development, and cloud companies delivering unparalleled services to its clients. GoodFirms' extensive research process ranks the companies, boosts their online reputation, and helps service seekers pick the right technology partner that meets their business needs.
About the Author
Anna Stark is presently working as a Content Writer with GoodFirms – Washington D.C.-based B2B Research Company, which bridges the gap between service seekers and service providers. Anna's current role lingers to shape every company's performance and key attributes into words. She firmly believes in the magic of words and equips new strategies that work, always with ideas, something new to carve, and something original to decorate the firm's identity.