Steps for Salesforce Implementation – Explained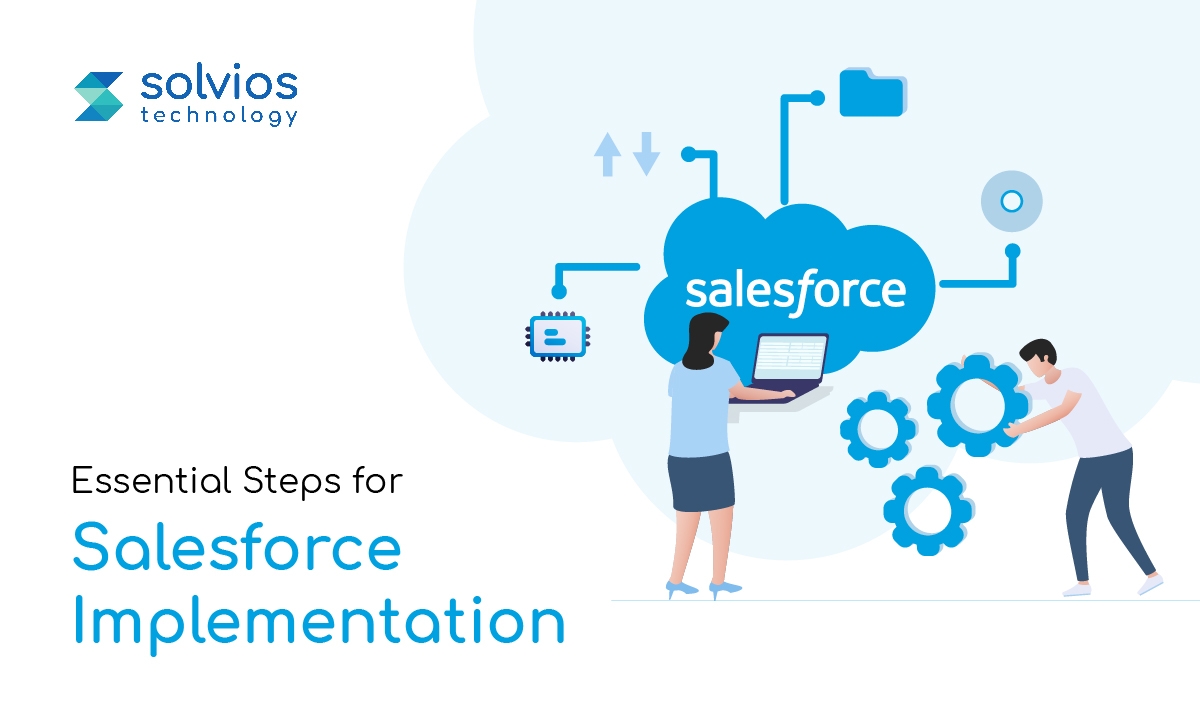 Salesforce is the world's leading customer relationship management tool designed to grow your business. CRM Salesforce implementation to your business offers multiple salesforce cloud solutions that give the flexibility to design and implement according to the business need. Salesforce CRM implementation ensures every aspect of customer relationships in a way that helps organizations stay connected to customers, streamline work processes, and improve profitability.
Table of Contents:
This article discusses the best possible ways to implement Salesforce in your business.
What is Salesforce?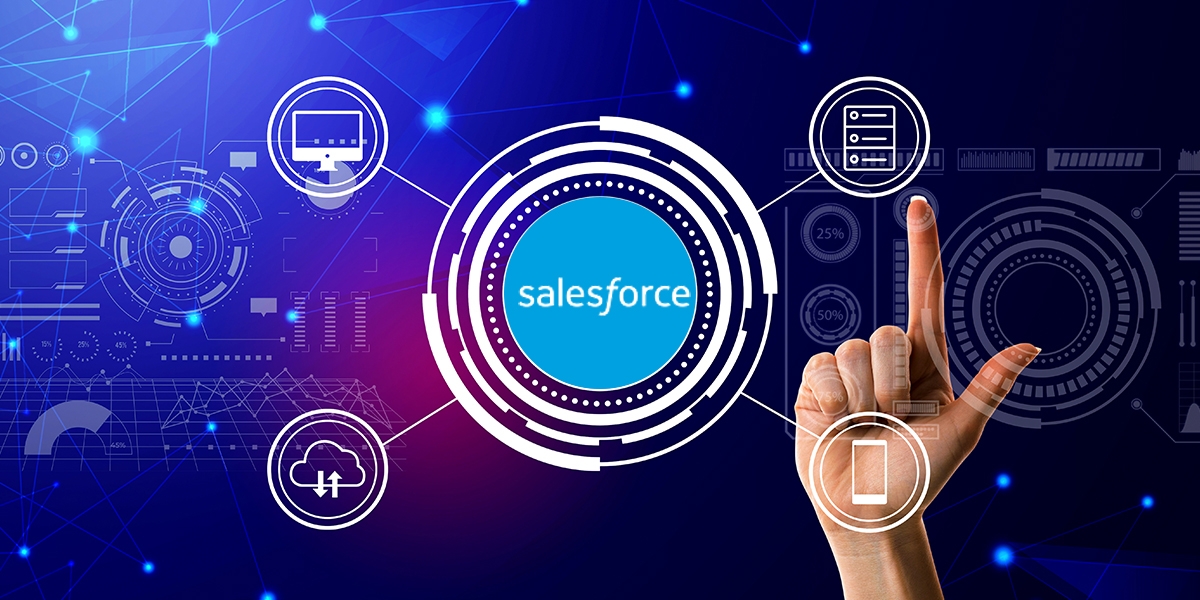 Salesforce is a cloud-based CRM software that offers leading cloud solutions by using all the technology to assist companies in streamlining their business operations and satisfying customers. The software provides solutions in sales, marketing, service, and customer interaction in a seamless way.
Salesforce CRM once implemented allows businesses to make use of cloud technology to connect with potential customers and partners. With the help of software, it is easy for companies to track customer activity, manage marketing campaigns, and identify sales opportunities all at a central location.
What is Salesforce?
And Why Should You Consider Salesforce as a CRM Solution?
Salesforce Implementation Stages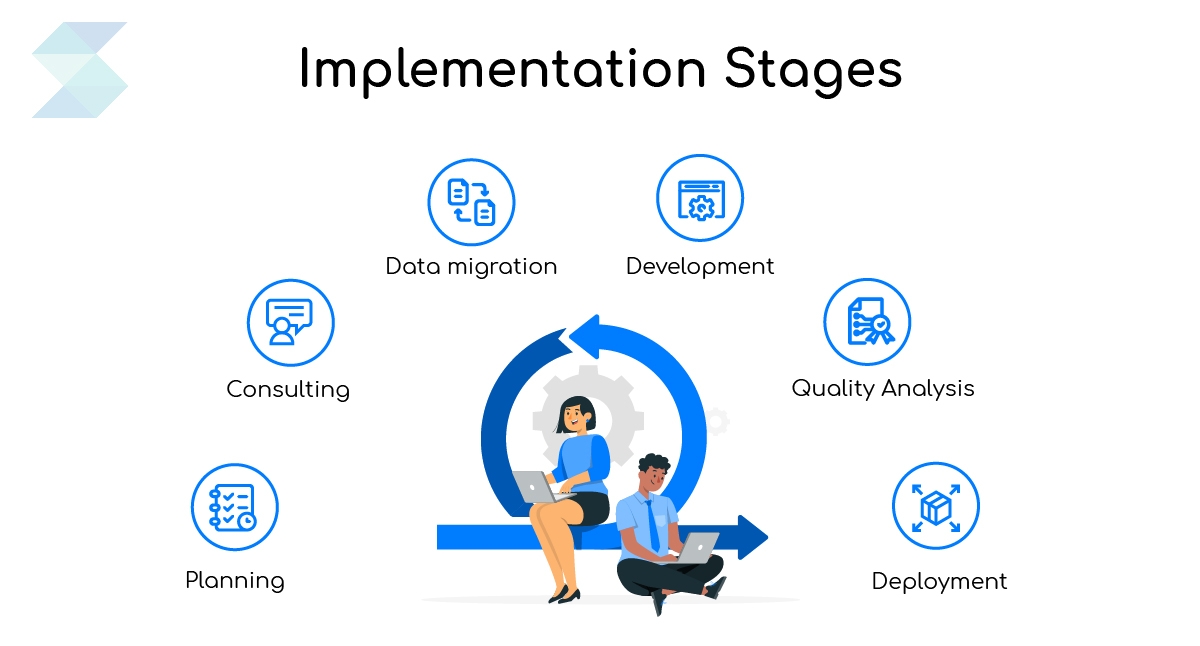 Planning
Planning is a key step when it comes to implementing a salesforce project. While planning, you need to decide which business process you need to implement. Here are the aspects of the Salesforce planning process:
Identify resources like business partners, team structure, and consulting firms.
Stakeholders play an essential role in defining business strategy.
Complete planning of business requirements and estimated budget for the overall project.
Defining metrics for success.
Identify potential risks and keep a backup plan.
Develop a project timeline and plan a launching strategy.
Consulting 
The consulting stage involves Salesforce consultants analyzing your business requirements and identifying the solution to achieve using Salesforce customized features. The consulting stage comprises developing a new process according to the business use cases, redesigning and improvising on the current business process, and then aligning it to Salesforce CRM. 
In contrast, a consultant will suggest the best Salesforce solution by considering the availability of Salesforce products that can be considered to transform your business.
Some of the Salesforce products are
Salesforce Sales Cloud
Salesforce IoT Cloud
Salesforce Apps Cloud
Salesforce Analytics Cloud
Salesforce Experience Cloud
Salesforce Marketing Cloud
Salesforce Service Cloud
By considering hiring the experienced Salesforce Development Company in the USA, you can minimize the risk, and enhance the possibility of product scalability. 
How Can Salesforce Consulting Services Be the Right Move for Your Business?
Data migration 
If you are planning to start your business right from scratch and do not have data, you don't require migration of data. Data migration is needed when you are shifting from an old system to Salesforce, along with your existing data. As data is the most valuable asset for any organization, moving and maintaining the data is a critical task. And there needs to be a workable strategy to make it happen. In addition to the data market, there are smart tools available some of which are Starfish ETL, SQL servers, Informatica cloud data wizard, etc. 
Development 
Once you have a plan, it's time to define the business process, understand your data, and consider choosing an implementation strategy. This way you can begin Salesforce development in CRM. Make sure you use Salesforce's out-of-the-box features that are configurable and don't need customized code. For every cloud, Salesforce offers useful features that let you lower your development costs as well. 
Quality Analysis 
To make sure the development work has been accomplished according to your directed requirements, you need quality analysis. And Salesforce offers an advanced way to test your custom codes. Salesforce test classes are required to be developed for all Apex triggers and classes. Here are different QA and testing methods: 
Unit Testing
Integration Testing
System Testing
Sanity Testing
Smoke Testing
Interface Testing
Regression Testing
Beta/Acceptance Testing
Deployment 
To make your deployment process hassle-free, the Salesforce implementation lifecycle comprises the Developer sandbox, QA sandbox, User acceptance testing sandbox, and production. In addition, Salesforce also offers out-of-the-box features known as Change Sets, which are considered to deploy changes from one sandbox to another. It is recommended to consider advanced modern DevOps tools like Jenkins, GitHub, Bitbucket, etc. to automate the Salesforce deployment process.
Best DevOps tools to Look for in 2023
Meet Salesforce Experts to offer Efficient Customer Service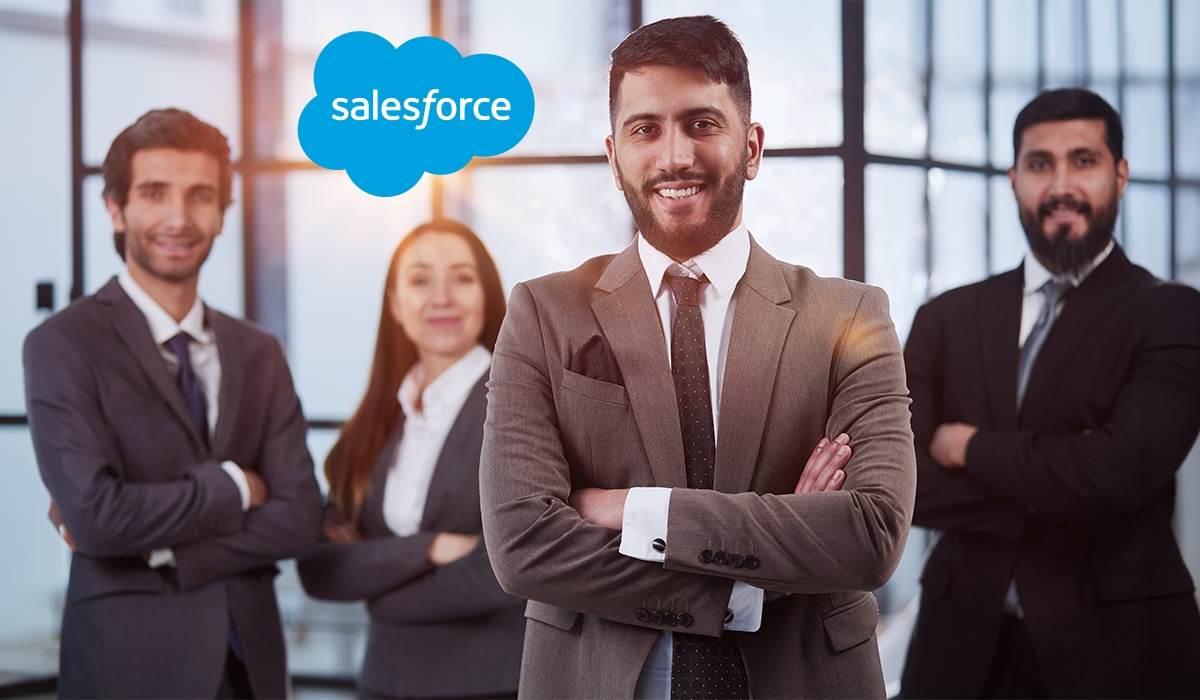 At Solvios Technology, we are tech enthusiasts to bring you an exceptional salesforce experience. By integrating the world's leading Salesforce custom CRM solution, we empower you to make a remarkable impact on your customers. 
With expertise across several verticals, our Salesforce-certified experts bring you proven practices by delivering solutions to multiple industries like healthcare, real estate, manufacturing, and more. 
Our team of certified Salesforce experts partners with you to craft a vision and define strategy and success metrics to achieve your business vision. We work as an extension for your business and build a workable plan to get the best out of Salesforce investment to scale up your business.
Schedule a meeting with our Salesforce CRM consultant today!