Desk to Service Cloud Migration Functionality and Benefits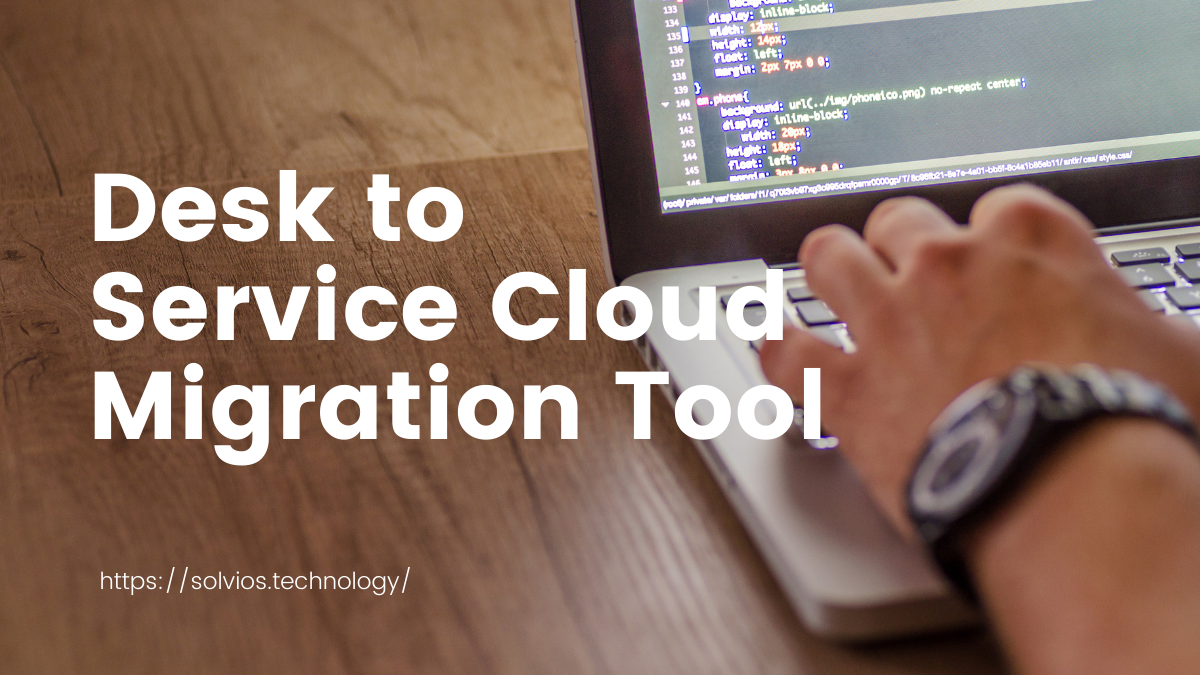 Desk to Service Cloud Migration is a middleware tool from AppExchange. It migrates your data from Desk.com to the Salesforce Service Cloud quickly. The tool allows you to migrate core data and metadata from Desk.com to the new Service Cloud.
The primary benefit of Desk-to-Service is that you can test the migration process before you move your data to the production environment in Salesforce.
If you are creating a Salesforce instance right from the beginning with no existing data, then the process is easy. If you have a Salesforce system with existing data, you will have to make use of the
What Desk-to-Service cannot Migrate?
Due to limitations in API, if you try to implement the following features in Desk, you have to recreate them manually in Salesforce.
Automation – Macros, Rules, and Notifications
Customer Community – If you allow your customers to log in to the Desk support center and create or edit the cases
Cloud Migration Process –
The common elements of the Cloud Migration Process include:
Evaluation of security requirements
Selecting a cloud provider
Cost calculation
Data and application portability
Data security
Pros of AppExchange Tool –
Quick and easy to set up
User-friendly user interface
Works best with a new & clean Service
Cloud org
 Cons –
Fewer options for field mapping and customization
Custom data cleanup not available
Summary
If you need any understanding related to the above information, do contact us. We would be happy to chat with you regarding all your data migration queries.
Most businesses face challenges when migrating data to the cloud. Simplify your data migration task with flexibility. Let Solvios Technology help you in Desk.com to Service Cloud migration securely.
As a Salesforce Consulting Partner, our team of service cloud experts implements best practices for data migration. We have cloud migration methods, tools, and techniques to help you get all your data and apps in an effective cloud computing environment.