6 Ways How Salesforce Improve your Sales Process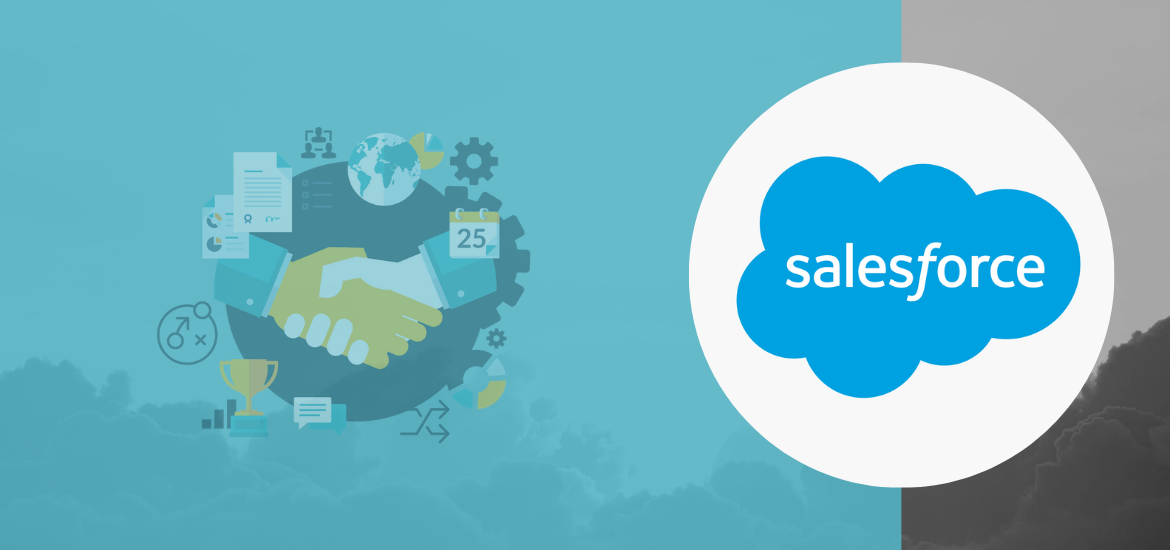 Over the years, Salesforce has been considered as one of the intelligent customer relationship management (CRM) software for businesses of all sizes. For the organizations that are still using off-the-shelf lead management software, generating substantial sales may be a big challenge. here are the few ways for the Salesforce to Improve your Sales Process
For businesses that are struggling for an effective sales management system, sales CRM technology like Salesforce may be a new concept.
There is no doubt that Salesforce.com is incredibly a leading CRM software company today. And, how Salesforce CRM can help improve the sales process is the most question rising in your mind.
Well, multiple ways leading Salesforce Cloud Solutions helps you in increasing the sales process.
This post is covering the ways Salesforce Implementation Solution helps organizations improve productivity in the sales process.
1. IT Builds Pipeline Faster
The CRM apps allow sales representatives to keep the data stored so that the required information is ready to access at every point. CRM apps provide you the metrics related to forecasting as well.
If your sales team is suffering from the following issues, choosing a professional Salesforce App Development company can help in improving the sales process.
Inability to send the lead to the right sales representatives
Lack of information related to potential customers
Insufficient knowledge about prospects while making calls
Unpredictability in future pipeline
2. Salesforce Maximize the Selling Time
If selling has become a big challenge for your sales team, the Salesforce CRM Cloud Solution can help.
Salesforce helps the sales department improves communication, lead generation, categorize leads, allows you to take lead follow-up, and leverages CRM mobile to access the information from anywhere.
Moreover, Salesforce CRM eliminates repetitive tasks and makes the sales process streamlined. In addition, all the representatives with one central hub can access all the information and updates that are rolled out.
3. Salesforce's AI
Salesforce CRM with AI provides a business with a more complete perspective of each customer. The reason is AI tools gather and analyze a large amount of customer data across all the channels. Further, the data is used to learn insights, forecast outcomes, and perform the next process involved in a customer's journey.
With predictive analytics, the marketing team is able to advertise more effectively. Sales representatives get clarity about which leads to taking on priority, and customer service is able to respond to queries and questions without depending on human expertise.
CRM along with AI delivers value to the business at all the stages of sales and marketing processes.  AI allows businesses to offer optimized yet personalized offers that help in targeting the customers precisely. This way, customers can be carried through various steps in the funnel without losing any opportunity.
Apart from that, Artificial intelligence in CRM helps the sales team in the following:
Capture real-time signals across the Web
Use data point to track patterns and insights
Develop sales relationships in a streamlined manner
Top 7 Benefits of Salesforce Einstein AI
to Deliver Better Customer Experience for your Business
4. Salesforce Mobile CRM
Mobile CRM delivers a complete CRM experience on smartphones and other internet-enabled devices.
Salesforce's mobile capabilities have enabled sales reps to access mobile technology to gain a competitive advantage in their business process. In the internet era where customers expect a mobile-first experience, there needs a mobile strategy, from customer-facing apps to service and support.
When it comes to Salesforce mobile CRM, it enables salespeople to access and organize the information in real-time.
5. Salesforce Organises Work Leads
Lead management is no doubt a complex process. As the leads collection increases, the out-of-date lead management system in several organizations increases the risk of losing sales prospects. But, when you consider Salesforce Sales Cloud Implementation Services, you get the following benefits:
The ability to collect, organize and analyze the data
Access to the consolidated dashboard for internal communicating of sales team regarding the lead process
Seamless automation of tasks such as lead distribution, follow-ups, notifications, and alerts
A track record of all the leads you have interacted with your employees through live chat, calls, emails, demos, and more
6. Logging and Analysing Data
The key benefit of Salesforce is you can have access to shared data to generate better sales and decisions for your business. It allows you to gain insights to improve the sales pipeline, prioritize leads, understand revenue projections, and track customers' cases to make quick resolutions.
Moreover, the sales reps in your organization can trust the data in Salesforce with full accuracy. And, when the data accuracy rate improves, it helps management to take effective decisions that help drive sales.
Wrapping Up
If your business is seeking a CRM solution, we at Solvios Technology offers a range of Salesforce CRM Consulting and implementation services. We hold expertise in CRM migration, Implementation, Integration, Maintenance, Service Cloud, Enterprise app development on Force.com.
Connect to our Salesforce Consultant at info@solvios.technology or schedule a meeting with our salesforce consultant over a Call: +1 (678) 697-6845