Top 7 Attributes of Salesforce Administrator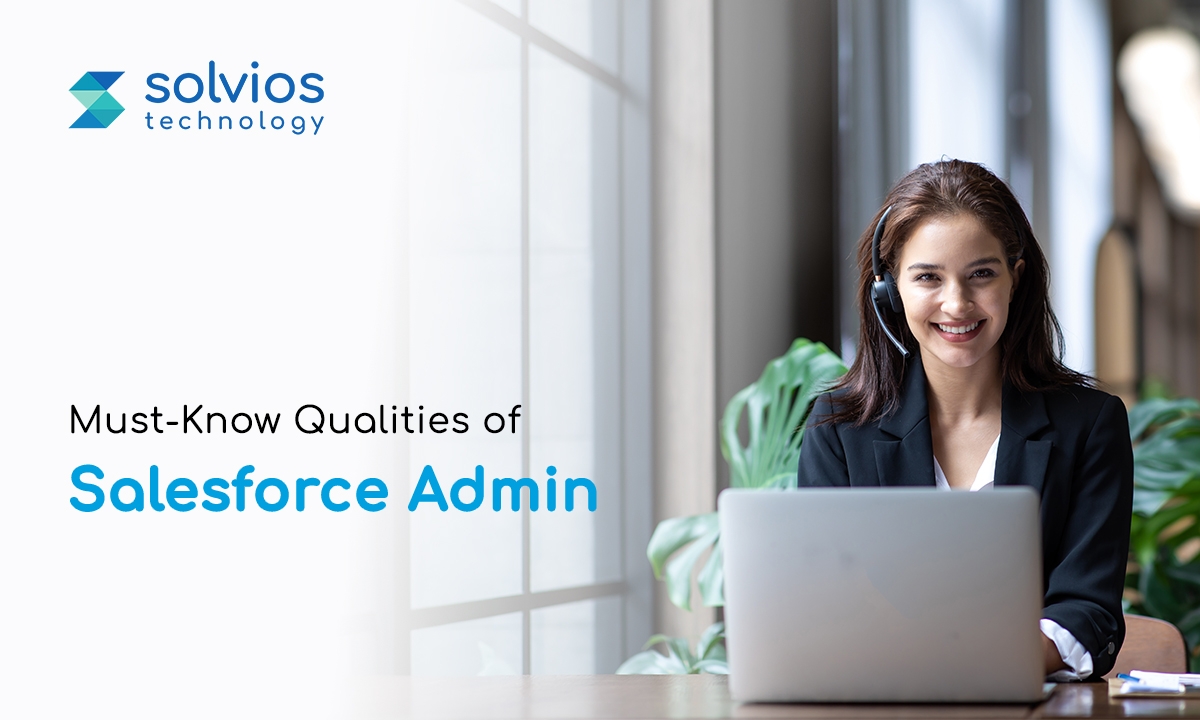 Salesforce is a CRM software used in multiple organizations across the globe. The role of a Salesforce administrators has become an essential part of any enterprise. The job itself has seen a surge of 400% annual growth, making it a good career prospect.
When it comes to looking into the Salesforce admin's insight, there are a lot of challenges and training that make these professionals stand out from the crowd. The admin is responsible for customizing the Salesforce platform to optimize the work processes of the organization. They also manage user data, solve real-time problems, and organize reports.
Salesforce Administrator best practices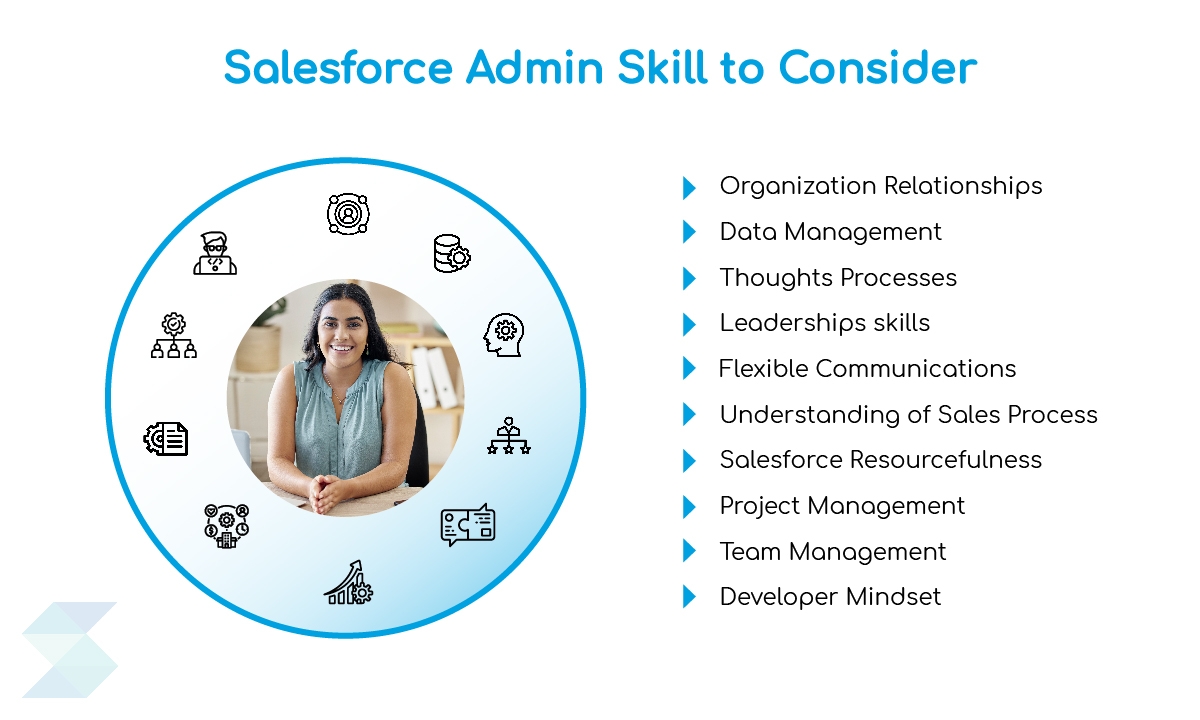 While succeeding as a Salesforce Admin Consultant definitely requires Salesforce skills, you also need to follow some best practices. Salesforce best practices consist of using standard objects, learning about data relationships, focusing on automation, exporting data on a regular basis, and more.
If you are becoming a Salesforce admin and wondering what skills or attributes to adopt in the profession, here are the most important skills to consider:
Comprehending Organization Relationships
User management and user validation are key tasks for Salesforce admins. You will be assigned user profiles, set validation rules, assign new users their responsibilities, and allow for making changes to data access to make the team work efficiently.
You will have to comprehend the organization's structure and figure out if the team has limited access to particular information.
Data Management
When it comes to data management, you need to manage all the stored data on the platform. Managing the saved data will determine the future goals of your team.
An expert Salesforce admin must be able to manage and organize the platform to ensure the data captured is accurate and stored securely. They also should have expertise in importing data into the Salesforce platform.
Ability to Translate Thoughts into Processes
You need to be an expert in how business processes work as Salesforce administrators. The platform comprises multiple workflows to help the sales department perform their work.
As an admin, you will get to know how Salesforce operates, but your internal customers may not be aware of it. Instead, they will tell you what things they want done, and you will be required to translate their objectives into a functional end product. As a Salesforce admin, you need to understand the process mapping to deliver the best outcome.
5 Useful tips to hire a Salesforce Admin for your organization!
Leadership skills and flexible communications
Leadership attributes are significant for any Salesforce administrator, whether you're really dealing with a group or not. Working with integrity, innovatively taking care of complex problems, and settling on quick decision-making for superior administrators.
While Salesforce can work like a supercharged professional, if things don't work out, a Salesforce admin should have the option to communicate effectively with their team.
In an administrator role, your audience is your internal users. In some cases, you'll be working with execution groups and going in-depth into the particulars of Salesforce. Other times, you'll have to explain your processes to management at various levels of the organization.
Understanding the Sales Process
While a Salesforce administrator is probably not going to do a lot of selling, you'll be intently supporting the sales team with their work. Thus, you want to have a basic understanding of how the sales cycle functions.
Keep in mind that your salespeople are quite possibly your greatest clients, so it's essential to have the option to see from their perspective to deliver the best solution possible.
It's normal for people to come to you and request Salesforce Custom Solutions without informing you of their concerns.
Eventually, you must form the best solution, so you ought to inquire as to why they are requesting an answer and comprehend what they're attempting to accomplish. Then, you can utilize your skills to assess your options and track down the most ideal way to solve their problems.
Salesforce Resourcefulness
As a Salesforce admin, you will be called upon to answer Salesforce-based questions and teach how to use software to other team members. You must be aware of the tools that are available to you in Salesforce and how to utilize them to solve problems.
With that said, there may be a situation where you won't be able to answer. However, you will need to look out for the answer to follow up with the information and provide a solution to team members. This way, you have to stay active and remain resourceful for yourself and for others.
Importance of choosing the right Salesforce consultant for CRM implementation.
Project Management and Organization
As a Salesforce administrator, your job is to organize the overall project flow. Having knowledge of how to develop end-user training and create custom dashboards will allow you to be much more versatile in front of team members. A professional Salesforce administrators has experience with the following key components of project management:
Understanding the statement of work.
Planning and executing levels of quality control.
Communication with key stakeholders.
Communication with other members of the team.
Organizational Strategy
The ability to strategize a project is an essential skill for a Salesforce administrator. A salesforce administrator should be able to predict potential issues, get inspired about salesforce cloud solutions to team management issues, and make a potential time frame for upcoming projects. Admins use a proactive mindset at work for each request they get from a team member.
Developer Mindset
While coding knowledge is not a requirement for Salesforce administrators, understanding the logic can be very helpful. In addition, you need to set up rules for individuals in a way that they can do what they want in each part of the CRM.
You should be able to write logic and access tools such as validation rules and process builders. You should also be able to think logically and understand the software.
Final Words
Getting into the world of Salesforce administrators is perfect if you have a head for sales, regardless of whether you are a certified admin. The above-mentioned Salesforce skills will surely help you get around the platform.
If your business is looking for a better way to track and manage your Salesforce platform, Solvios Technology can help you deliver the best solution.
Reach out to our Salesforce experts to discuss your project requirements with us.